Reading Time:
4
minutes
"A great cafe is more than just four walls and a coffee machine." – ChristchurchNZ
It has been seven years since the devastating earthquake of February 22, 2011. Christchurch is still rebuilding itself and taking new shape and direction. The cafe scene is back to pre-quake status with locals and visitors being spoilt for choice, especially in the central city. Menu choices are interesting and varied – foodies and coffee connoisseurs alike can be assured of a fantastic culinary experience!
For those of you who like to indulge in high tea, we have a list of recommendations here.
Let's take a look at some firm cafe favourites that you may want to add to your gastronomical itinerary!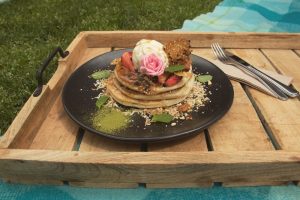 Established in 2008 in an old mechanics workshop, Addington Coffee Co-Op's plan was to create a meeting point for the local community and retain some of Christchurch's old original architectural features. As part of a larger social enterprise called Liminal, Addington Coffee Co-Op redistributes 70% of cafe profits locally and globally.  You can learn more about their story here. Sweet and savoury treats are served alongside the house roasted Jailbreaker coffee. Be sure to try out the French toast complete with vanilla mascarpone and hokey-pokey bits! A fair trade gift shop is attached to the building as well as a laundrette for busy travellers!
"We stopped at Addington for coffee on our trip from across the ditch. It is a cafe with heart, serving wonderful coffee in gorgeously decorated surroundings. Highly recommended!" – Janine M, Trip Advisor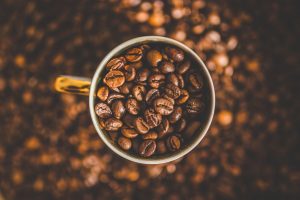 Stop in here for a taste of Italy in New York style surroundings! Treat yourself to a mānuka wood-fired pizza, hand stretched and made traditional style on a thin crispy base or try an adventurous pasta dish. Their all day menu can be found here, and if you are still unable to choose between the delectable offerings, watch this short video where the lovely Anita makes some great recommendations!
"Café Valentino – love your fresh pasta" Eartha Kitt, singer and entertainer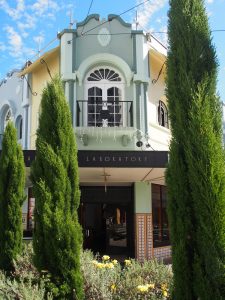 This busy, bustling little coffee shop has received rave reviews on Trip Advisor and Lonely Planet. Great coffee, delicious food and wonderful ambience. Because of its popularity it is sometimes hard to find a table, but it's worth the wait.
"Absolutely one of my top all time breakfasts – in a year of travelling the world as per of the crew of and international travel show we see, taste and experience some of the best food from around the globe and the breakfast I've had here twice this week is most definitely at the top of my list for cafe experience." – Marty Fay – Trip Advisor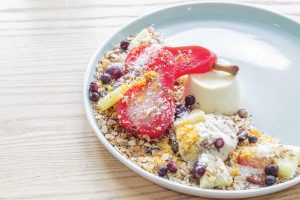 Acclaimed fine dining chef Scott O'Driscoll leads the Uncommon kitchen where high-quality, locally sourced fresh ingredients are used routinely. These dishes are creative and beautifully presented.  Everything is made in house and from scratch, ensuring every plate that leaves the kitchen is tip top. Their coffee is from the Christchurch team at C4 Coffee, and their hot chocolate is made from world famous Whittakers brand!
"Returned again and things just keep getting better! Amazing service, great atmosphere and food/coffee next level! You need to try this joint out, central location couldn't ask for anything better…. Thanks Uncommon!" James B – Trip Advisor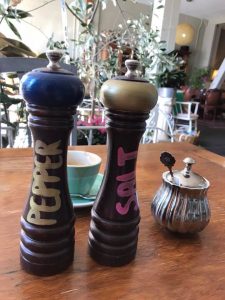 Entering this endearing cafe is like stepping back in time!  With a eclectic mix of vintage furniture, artworks and decor, you could be forgiven for thinking you were in nana's kitchen!  Lemon Tree Cafe take great pride in what they serve up. The portions are very generous, making this sweet spot great value for money.
"My new 'go to' eatery in the City, great coffee, small delicious menu and fantastic cute atmosphere. The service is professional and friendly and you leave satisfied but trying to work out when you can come back." Mike C – Trip Advisor
The Garden City is a culinary destination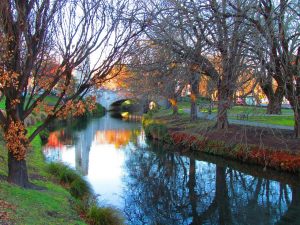 Neat Places has this to say about the cafe scene in Christchurch:
"For a hearty brunch to start the day, a coffee on the run, or a place to hold mid-afternoon meetings, Christchurch cafes have all your needs covered. From bustling bright spots popular with inner city workers, to those with a more laid-back and slow paced atmosphere, the café scene here caters to even the most hard-to-impress customers."
Next time you visit Christchurch, be sure to set aside some time for great coffee and delicious freshly prepared food. If you are looking for eloquent central-city accommodation during your stay, then Hotel115 may be a perfect choice. Book direct and save $15!
September 20, 2018 by Your friends at Hotel 115