Reading Time:
6
minutes
Picture this: Serene gardens, tranquil river punts, intimate dining experiences, and breathtaking vistas – doesn't that sound like the perfect setting for a romantic getaway? Welcome to Christchurch, New Zealand. This garden city, nestled between mountains and the ocean, with its charming blend of elegance and adventure, is a haven for couples seeking a romantic retreat.
From ambling hand-in-hand through the vibrant Botanic Gardens to sharing intimate dinners against the backdrop of stunning scenery, Christchurch offers numerous opportunities for couples to deepen their connection.
It's a city that invites you to slow down, to appreciate the beauty of nature, and most importantly, to cherish the company of your loved one.
In this blog post, we will take you on a journey through the romantic nooks and crannies of Christchurch. We'll guide you through its most beautiful parks, recommend cozy dining spots, highlight adventurous couple activities, and much more.
Whether you're planning a honeymoon, an anniversary celebration, or a simple romantic getaway, this guide will help you discover the enchanting charm of Christchurch and inspire unforgettable moments with your partner. So, let's get started on crafting your dream romantic escapade in this captivating Kiwi city.
Scenic Views and Parks in Christchurch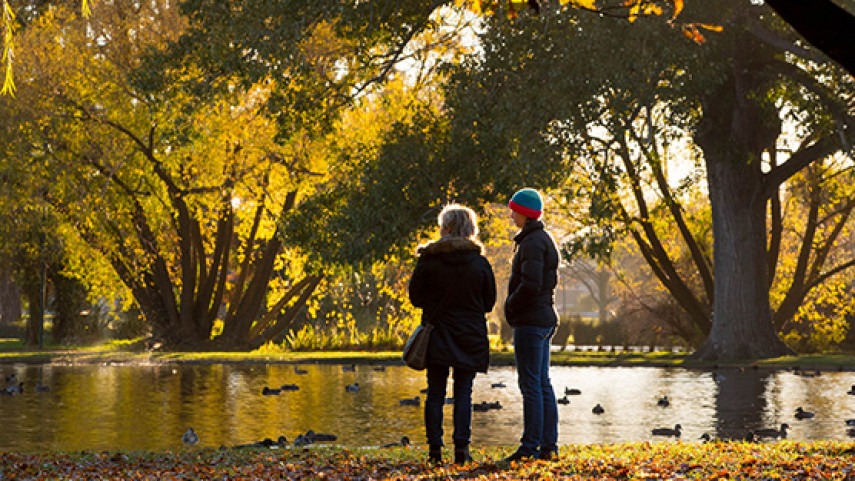 Hagley Park: A Romantic Canvas
In the heart of Christchurch lies Hagley Park, a wide expanse of lush greenery that's a haven for tranquillity. This park becomes an embodiment of romance, especially during the cherry blossom season. Imagine walking hand in hand under a canopy of blossoms, their pink hues lending a dreamlike quality to your stroll. It's a picture-perfect setting that promises unforgettable moments.
Christchurch Gondola: Romance from Above
For a more unique romantic experience, consider the Christchurch Gondola. This ride will take you and your partner to the top of Mount Cavendish, offering panoramic views of the city, the shimmering ocean, and the rugged mountains beyond. It's an intimate moment to share, just the two of you, basking in the breathtaking landscape from your vantage point in the sky.
Botanic Gardens: A Serene Oasis
Last but certainly not least among Christchurch's scenic spots is the serene Botanic Gardens. This verdant sanctuary, nestled in the city's heart, showcases a stunning array of plant species. Spend an afternoon meandering through the Rose Garden, losing yourselves in the maze of towering hedges, or simply relaxing with a picnic under the heritage trees. This peaceful setting is perfect for couples seeking a tranquil space to connect and enjoy each other's company.
Romantic Activities to do in Christchurch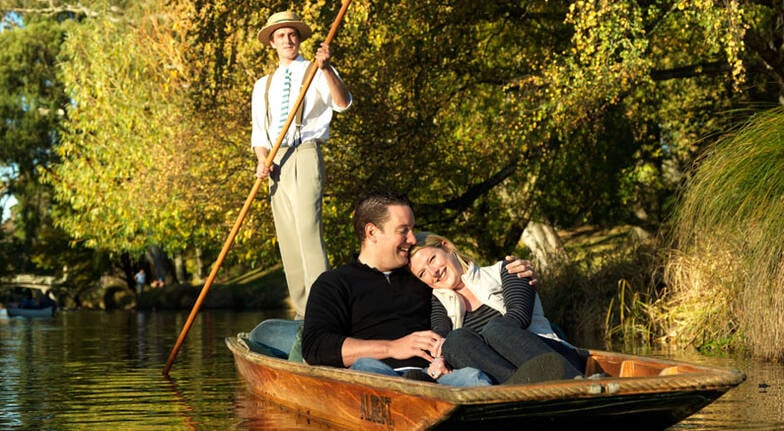 Punting on the Avon: A Classic Romance
When it comes to romantic activities in Christchurch, a punting tour on the Avon River is a must-do. Glide along the serene waterway in a traditional punt as your punter, dressed in Edwardian attire, guides you past some of the city's most scenic spots. It's a charming experience reminiscent of a classic romance novel, and a beautiful opportunity to appreciate Christchurch's natural beauty together.
Stargazing: A Night to Remember
How about spending an evening under the starry skies? The areas surrounding Christchurch offer fantastic stargazing tours, taking advantage of New Zealand's minimal light pollution to provide a clear view of the cosmos. There's something incredibly romantic about watching the stars together, making this a magical experience for any couple.
Hot Air Ballooning: For Adventurous Hearts
For couples who share a sense of adventure, a hot air balloon ride could be the ultimate romantic activity. Float over the Canterbury Plains and witness the stunning sunrise, hand-in-hand with your loved one. The exhilarating feeling of soaring in the sky, coupled with the surreal beauty of the landscape below, is sure to make your hearts flutter with excitement and love.
Dining for Two
Intimate Dining Experiences in Christchurch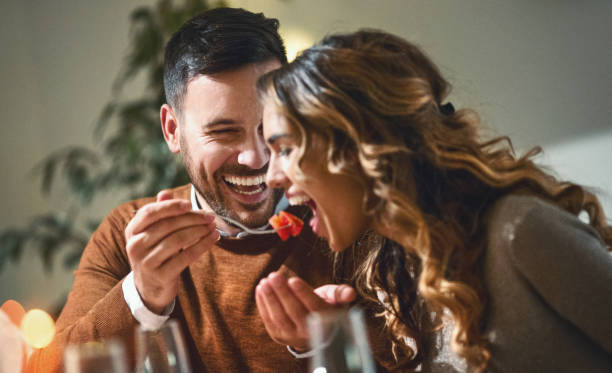 Sharing a meal together is a timeless act of bonding, and in Christchurch, there are plenty of restaurants that provide the perfect setting for a romantic dinner.
Consider Curator's House, a Spanish-inspired restaurant located in the Botanic Gardens. Its rustic charm combined with mouth-watering dishes like their traditional paella create a dining experience that feels both intimate and exotic. The added bonus of being able to take a romantic walk through the gardens before or after your meal makes this place truly special.
Another excellent choice is Twenty Seven Steps. As its name implies, you'll need to ascend a staircase to reach this eatery, but the climb is well worth it. Nestled in a cozy, intimate space, the restaurant is known for its incredible menu that celebrates local ingredients. Pair their delectable offerings with a glass of local wine and the romantic ambience is complete.
A Picnic for Two
If you're looking for a more casual dining experience, why not arrange a picnic? Christchurch boasts many scenic spots perfect for spreading a blanket and enjoying a selection of local produce and cheeses. You can pick up fresh ingredients from Christchurch Farmer's Market or check out Canterbury Cheesemongers for their wide variety of artisanal cheeses. Enjoy the simple pleasure of good food in each other's company with the beauty of Christchurch as your backdrop.
Wineries to visit near Christchurch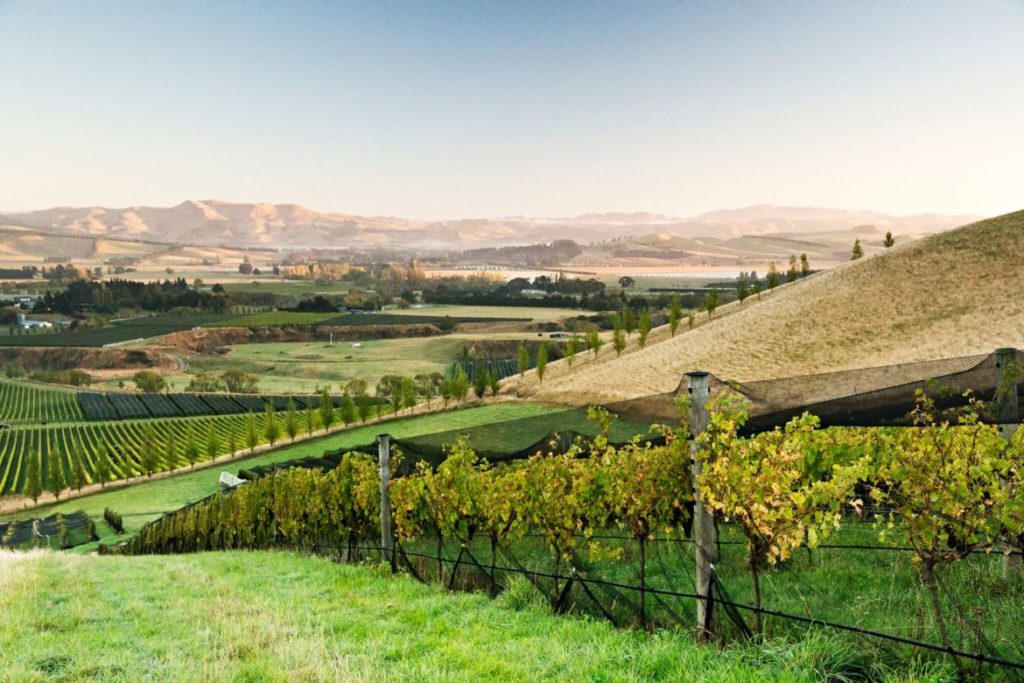 Waipara Valley
There's an inherent romance to vineyards – the rows of grapevines stretching into the distance, the process of turning simple grapes into a bottle of exquisite wine, and, of course, the wine tasting itself. A vineyard tour can be a fun, relaxing, and informative way to spend a day with your loved one.
In the vicinity of Christchurch, the Waipara Valley is renowned for its wine production. There are several vineyards that offer tours, allowing you to explore their beautiful properties, learn about the winemaking process, and taste a selection of their wines. Some popular spots include Pegasus Bay, Greystone Wines, and Waipara Hills. Each winery has its own unique charm, but all offer the perfect setting for a romantic day trip. Enjoy the rolling hills, taste the result of the vineyard's hard work, and cherish the time spent with your loved one in this idyllic environment.
Coastal Escapes near Christchurch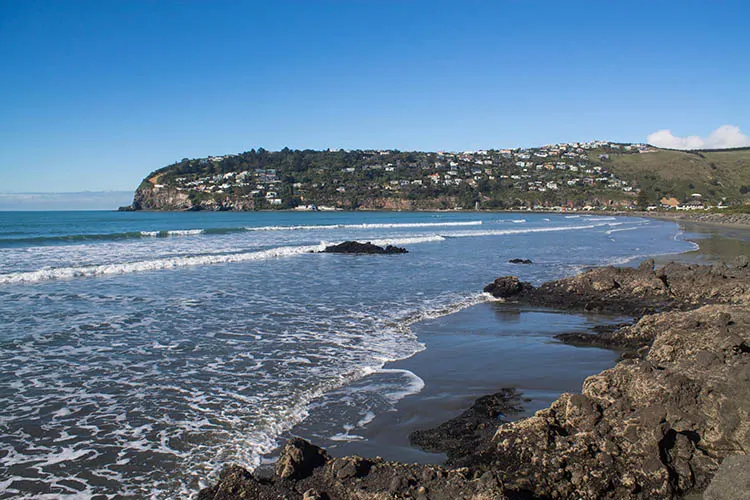 Romance by the Sea
Just a stone's throw from Christchurch, you'll find some of New Zealand's most beautiful beaches. These coastal spots offer couples a chance to unwind, soak in the sun, and enjoy the calming lull of the waves.
Sumner Beach is a beloved local spot, offering stunning views and a relaxed atmosphere. Spend a day lounging on the sand, or take a romantic walk along the shoreline as the sun sets, casting a warm glow over the ocean.
Further north, New Brighton Beach charms visitors with its iconic pier and sandy expanses. Don't miss the opportunity to walk hand-in-hand down the pier, sharing an ice cream and taking in the panoramic ocean views.
A Scenic Coastal Drive
For those who enjoy exploring, consider taking a scenic drive to the charming town of Akaroa. The journey is a romantic adventure in itself, taking you through beautiful landscapes and along the stunning coastline. Once in Akaroa, you'll find a French-inspired town with a host of romantic experiences to enjoy.
Book your romantic stay at Hotel 115
Christchurch is a city that radiates romance. From its scenic parks, intimate dining experiences, adventurous activities, enchanting wineries, to breathtaking coastal escapes, it offers a plethora of opportunities for couples to connect and create unforgettable memories. We encourage all couples to explore the romantic charm of Christchurch and discover why it's the perfect destination for a love-filled getaway.
Your choice of accommodation can play a significant role in setting the mood for your romantic getaway. At Hotel 115, we understand this and aim to create a tranquil, intimate atmosphere for our guests.
Our romantic packages offer a combination of luxury accommodation, indulgent extras like champagne on arrival, and special touches such as rose petal arrangements in your room. Whether you're looking for a cozy room with a view or a luxurious suite, we have options to suit all preferences.
We would love to hear about your romantic experiences in Christchurch! If you've visited a spot that you feel should be on this list, do share it with us in the comments. And if you're looking for more personalised recommendations, don't hesitate to ask.
Ready to plan your romantic Christchurch getaway? Book your stay at Hotel 115 today, and let us help you create a romantic experience you'll cherish forever.
June 14, 2023 by Your friends at Hotel 115