Reading Time:
7
minutes
Christchurch has experienced a great deal of transformation over the last few years. Following on from the 2011 earthquakes, restaurants were quick to get back on their feet with passionate chefs throughout the region starting new restaurants and reopening popular establishments.
Fast forward to today, and we now have a vibrant array of innovative places that serve delicious meals in beautiful surroundings.
There is certainly no shortage of options to choose from when it comes to dining in Christchurch. Whether you're after tasty Asian cuisine or a splash of fine dining, there's something for everyone here. 
In the paragraphs that follow, we take a look at the best restaurants in and around our beautiful city.
What do you feel like eating?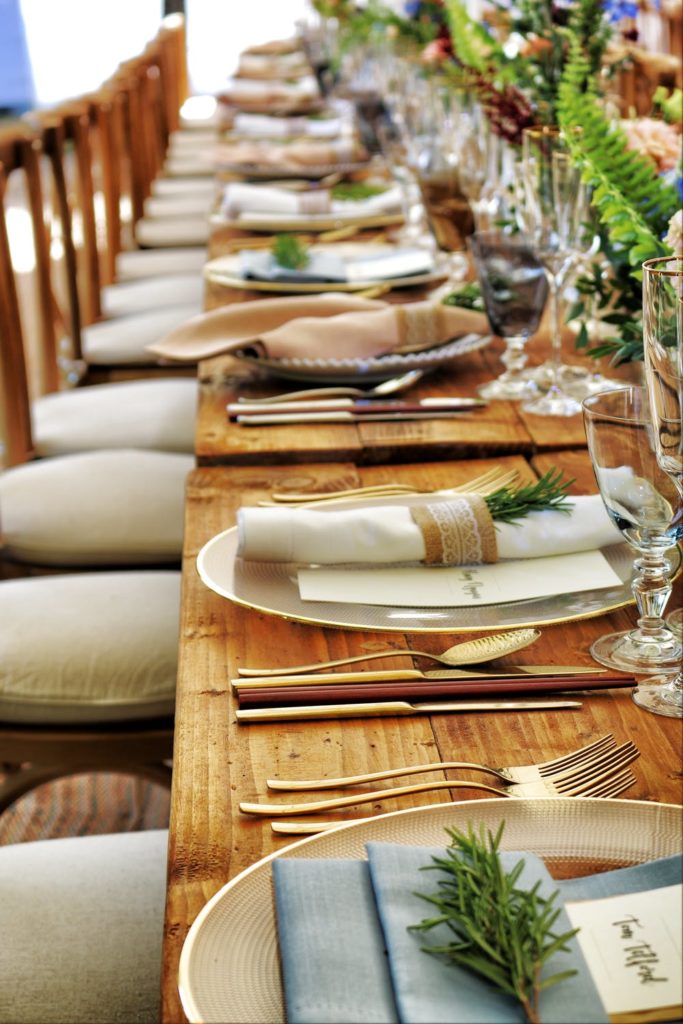 We have categorized our list of the best restaurants in Christchurch based on the type of food they serve. This way, you can get a better idea of the tastes you want to experience, and decide where to go from there.

Local Favourites in Christchurch
Although there are plenty of places that we would call local favourites, the menus from these establishments are not particularly influenced by any single culture – but rather, the food is delicious and definitely worth considering!

5th Street
Fresh, satisfying and palate delighting are four words that head chef Samson Stewart uses to describe their menu. With meals like pomegranate glazed lamb shoulder with pickled onion, salsa verde & ricotta, and char grilled tomahawk with crispy tobacco onions & chimichurri, it's no wonder why locals and visitors are raving about this place!

Website: www.5thstreet.co.nz 
Address: 5 Elgin Street, Sydenham (Durham Street entrance).
Opening hours: 4:30pm – 11pm, Monday – Sunday.

INATI
"INATI will offer seasonally-inspired tasting plates that will challenge the notion of what a traditional dining experience is. Utilising the finest produce sourced locally, we will showcase the best of Canterbury and New Zealand in an elegant, approachable and most importantly, respectful manner. INATI offers unique small plates that will give you the opportunity to excite your palate with as many taste delights as you desire, together with "middle of the table" large plates, for sharing with good company."
Website: www.inati.nz 
Address: 48 Hereford Road, Christchurch Central.
Opening hours: 12pm – 2pm and 5pm until late between Tuesday and Friday. 5:30pm until late on Saturday evenings.

Black Estate
Sometimes the best things in life are worth waiting for. Black Estate is a vineyard in the Waipara Valley (around 1 hour drive from Christchurch) that is renowned for its mouthwatering cuisine served in their restaurant. People travel from far and wide to come here!
Website: www.blackestate.co.nz 
Address: 614 Omihi Road, Waipara Valley.
Opening hours: 10am – 5pm, Monday – Sunday.
50 Bistro
"Bistro 50 is a stylish casual restaurant in Christchurch located on the ground floor of The George… Bistro spans three interconnected rooms and offers an intimate place to meet, a light filled conservatory with a living wall for outdoor dining and a stylish indoor 'neo-bistro' restaurant serving up modern New Zealand cuisine."
Website: www.thegeorge.com/dine/50-bistro
Address: 50 Park Terrace, Central City.
Opening hours: open until 10pm daily.
Where to eat European food in Christchurch
Home to many diverse ways of life, a range of different languages and plenty of taste sensations, the cuisine from Europe certainly has its place in the Christchurch foodie scene!

The Birdwood
With woodfired sourdough pizza, handcrafted pasta and fresh seasonal foods, The Birdwood takes the best of Italy and delivers it on a dish!
Website: www.thebirdwood.nz 
Address: 76 Malcolm Avenue, Beckenham.
Opening hours: the eatery is open from 8am – 4pm, Monday – Sunday. The pizzeria is open from 4pm – 10pm, Monday – Thursday and 3pm – 10pm, Friday – Sunday.

Formaggio's Italian Restaurant & Pizzeria
"Enjoy our Italian-style neighbourhood restaurant; where the service, the cuisine and the ambience are just right. You can call to reserve your table or place a takeaway order, or if you prefer, you can book directly with us via our on-line app. Parking is available to make everything super-easy!"
Website: www.formaggios.co.nz
Address: 150 Colombo Street, Beckenham.
Opening hours: 4:30pm until late between Monday and Thursday, 11:30am until late Friday – Sunday.

Earl
With a combination of casual fine dining, a friendly local atmosphere and delicious coastal European dishes, the Earl is certainly a great place to spend quality time with the people you love.
Website: www.earl.co.nz 
Address: 128 Lichfield Street, Christchurch Central.
Opening hours: Tuesday – Saturday from 12pm until late.

Café Valentino
"Café Valentino is a vibrant Italian restaurant and Christchurch dining institution serving Chef Karren Gray's scrumptious, soul-satisfying take on Italian food alongside a heaping helping of hospitality. Outstanding food should be enjoyed in a buzzing atmosphere among great company and with excellent service – something Café Valentino's customers have been experiencing since 1991."
Website: www.cafevalentino.co.nz 
Address: 168 St. Asaph Street, Christchurch Central.
Opening hours: 11:45am – 10pm daily.

Fiddlesticks
Located in the heart of the arts precinct, Fiddlesticks Restaurant and Bar offers a sociable and relaxed vibe with delicious food to accompany mouth watering drinks.
Website: www.fiddlesticksbar.co.nz
Address: Corner of Worcester Boulevard and Montreal Street, Christchurch Central.
Opening hours: Open 8am until late Monday – Friday, and 9am until late on the weekends and public holidays.
Where to eat Vegan or Vegetarian food in Christchurch
Perhaps you would prefer a meal without meat? These places serve up delicious vegetarian tucker…

Gatherings
"Gatherings focus is the future of the planet that we call home. We endeavour to produce dishes using locally gathered and seasonal fare, in which we hope to stimulate thought about the role of food in the environment and in reducing carbon emissions."
Website: www.gatherings.co.nz
Address: 5/2 Papanui Road, Merivale.
Opening hours: 6pm – 11pm, Wednesday – Saturday, and lunch on Saturdays (12pm – 2:30pm).

Dux Dine
Dux Dine is a local vegetarian and seafood restaurant that serves up some of the best of meat-free cuisine that Christchurch has to offer. If you're a pescatarian, this is the place for you!
Website: www.duxdine.co.nz 
Address: 28 Riccarton Road, Riccarton.
Opening hours: 9am – 9pm daily.
Where to get Indian food in Christchurch
Who doesn't love a good curry and rice? Whether it's a meal for two or a banquet for twenty, Indian food is definitely a go-to for all walks of life.

Mumbaiwala Indian Street Kitchen
"The city of Mumbai is known for its distinctive street food where people gather at the roadside vendor stalls to eat small snacks in the evening. Our restaurant concept is just that, we bring you delicious food and drinks as if you were on a vibrant Mumbai Street served by our Walas."
Website: www.mumbaiwala.co.nz 
Address: 120 Hereford Street, Christchurch Central.
Opening hours: 12pm – 2pm and 5pm until late, daily.

Indian Sumner
"I have been going here for more than 2 years, both the food and service are extremely good here. Once we went late night at around 9:30 and the guys over there opened the kitchen just for us."
Address: 11A Wakefield Avenue, Sumner.
Opening hours: 11:30am – 2pm and 5pm – 10pm Friday – Sunday, and 5pm – 9pm Monday – Thursday.

Coriander's
This Indian restaurant chain has 3 fantastic locations in Christchurch – all serving up delicious Indian food. With funky interior decoration, friendly staff and a great menu, this place is worth checking out if you're looking for a convenient Indian meal.
Website: www.corianders.co.nz
Opening hours: 12pm – 2:30pm and 5pm – 10:30pm, daily.
Addresses: 222 St. Asaph Street, Christchurch Central; 70 Rolleston Drive, Rolleston and 364 Riccarton Road, Upper Riccarton.
Where to get Asian food in Christchurch
The Asian subcontinent is renowned for its delicious and diverse range of flavours. Here in Christchurch, we are blessed to have a great selection of gourmet Asian restaurants that take inspiration from cultures all over Asia. In recent years, the concept of fusion dishes (combining styles from different cultures) has become a winner – especially in Asian restaurants!

King of Snake
This award winning Asian fusion restaurant creates delectable gastro masterpieces, shakes up some of the best cocktails that the city has to offer and provides an intriguing environment for people to gather. If you're looking for something a little different, perhaps King of Snake might be the right place for your next meal or event?
Website: www.kingofsnake.co.nz 
Opening hours: 4pm until late, daily.
Address: 145 Victoria Street, Christchurch Central.

Thai Orchid
This establishment is a warm and hearty Thai restaurant that offers the personal touch and delicious food to go with it!
Website: www.thaiorchid.co.nz 
Opening hours: 11:30am – 2:30pm daily, 5pm – 9:30pm Sunday – Thursday and public holidays, and 5pm – 10pm on Fridays and Saturdays.
Address: 21 Riccarton Road, Riccarton.

Tuk Tuk Thai Street Food
Bringing the authentic flavours and spice of Thai Street food to Christchurch, Tuk Tuk Thai is a modern take on a traditional Asian pasttime – street food! But don't let that fool you – to really understand what's on offer here, you need to try it for yourself!
Website: www.tuktukthaistreet.co.nz 
Opening hours: 11:30am – 2pm and 5pm – 10pm, daily.
Address: Bush Inn Centre, corners of Riccarton Road and Waimari Road, Upper Riccarton.

Super
Super uses fresh, local and organic ingredients to create healthy, tantalizing Japanese meals in the heart of Lyttleton. 
Website: www.super.restaurant 
Opening hours: 9am until late, daily.
Address: 5 Norwich Quay, Lyttleton.

Tomi
"At Tomi Japanese Restaurant, situated in the Edgeware Village we have a menu to suit every group and appetite, both big and small. Whether you are looking for a set menu for groups, a close and intimate dinner with friends and family, a Japanese sake tasting encounter or just casual takeaways, Tomi offers our diners and customers a Japanese fusion experience made from seasonal and fresh ingredients that reflect traditional Japanese cuisine."
Website: www.tomi.co.nz 
Opening hours: 11:30am – 2pm and 5:30pm until late, Tuesday – Sunday.
Address: Edgeware Mall, 76 Edgeware Road, St. Albans.
Where to get brunch in Christchurch
"For me, brunch is such a versatile meal since you can play on both the sweet and savory in your dishes."
Not only does Christchurch have a vibrant restaurant culture for evening dining, but we also have a wide range of cafés that serve up tasty casual food during the day. Here are some of our favourite places to go for brunch.

Hello Sunday
As the winners of the Christchurch Hospitality Awards in 2016, Hello Sunday has a great team of kitchen and front of house staff, situated within a beautiful historic building. Come here for great coffee and delicious food.
Website: www.hellosundaycafe.co.nz 
Opening hours: 7:30am – 4:30pm Monday – Friday; 8:30am – 4:30pm Saturday and Sunday.
Address: 6 Elgin Street, Sydenham.

Luciano Espresso Bar
Luciano is a Brazilian born Christchurch local and a three time Barista Champion. The brunch and food menu here is flavoursome and yummy! With a selection of the classic kitchen fare, cabinet food and award winning coffee, Luciano's is a great place to enjoy a late morning brunch!
Website: www.lucianoespressobar.co.nz 
Opening hours: 7am – 4:30pm Monday – Friday; 8am – 4:30pm Saturday and Sunday.
Address: 76 Moorhouse Avenue, Addington.
Tasteful accommodation to match your appetite
Our culinary scene isn't the only great thing about visiting Christchurch. We also have a range of fantastic hotels and accommodation providers that offer a taste of the renowned southern hospitality.
Hotel 115 is a boutique hotel with a twist. Located in the city centre, our rooms are decorated in comfortably luxurious decor, and the architecture of our building provides an authentic feel. When you stay with us, you also get complimentary access to the spa, sauna and gym. 

Click here to book direct and save.

November 8, 2019 by Your friends at Hotel 115