Reading Time:
7
minutes
Here in Canterbury, there is no shortage of entertainment to keep your children occupied during the school holidays. With so many family activities and things to do around Christchurch, the hardest part is often choosing where to spend your time.
To help you decide, we have put together a detailed summary of the most popular and amusing attractions around this beautiful part of the country.
Tours
If you're just visiting Christchurch for a short period of time, city tours are a great way to get around many of the central city attractions in a day.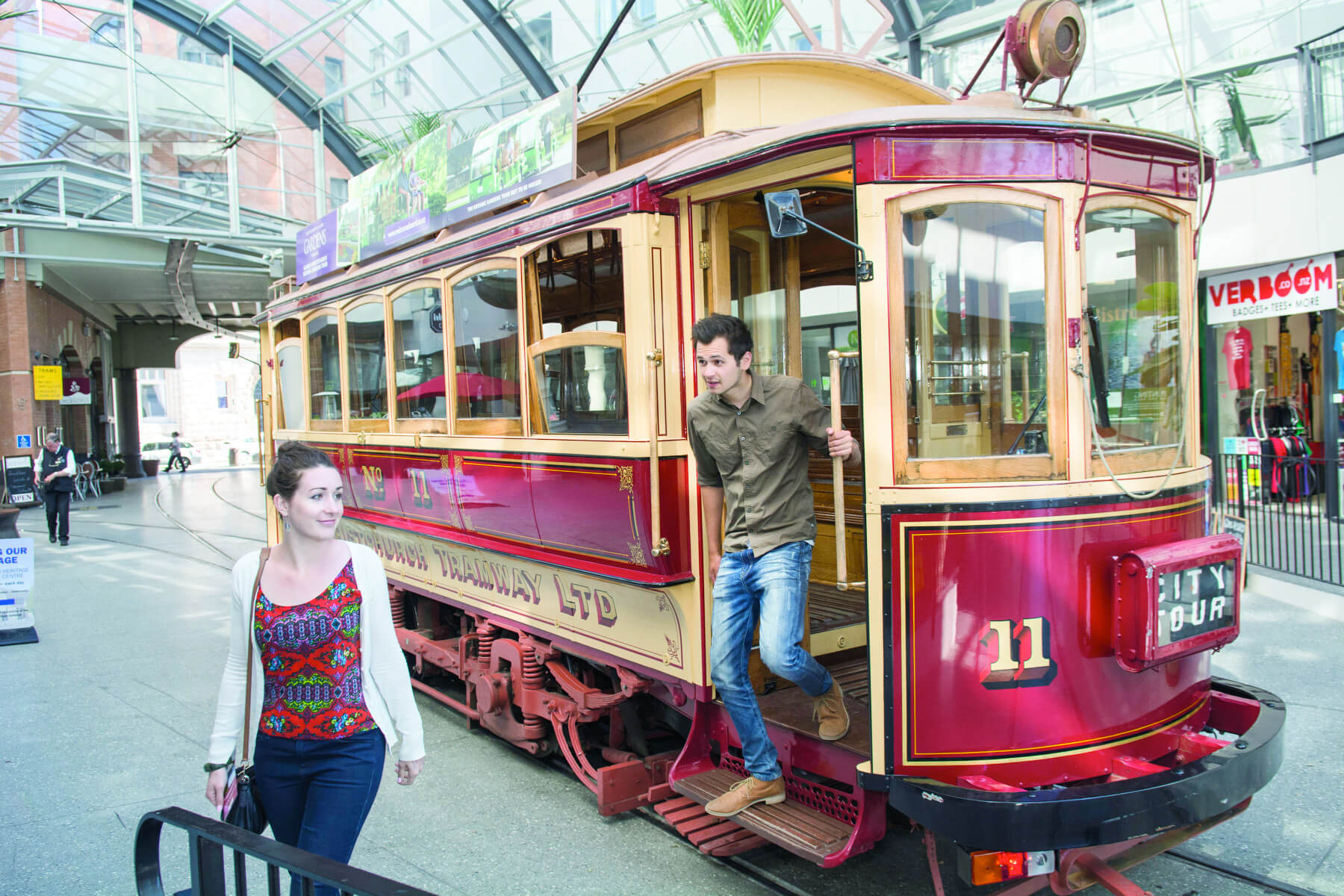 Soaring Kiwi Tours operate double decker red buses that you can hop on and hop off at a number of different places throughout the city. There are two different circuits on offer – the red loop covers central Christchurch, whilst the blue loop takes guests on a guided journey through the red zone.
Catch the red bus to experience an earthquake recovery and rebuild group tour:
"Get a group together and join us on a unique guided experience through the past, present & future of Christchurch city. Follow the innovative progress that Christchurch is making following the earthquakes of 2010 and 2011."
If a bus tour doesn't sound like your cup of tea, why not take a step back into the 20th century and explore the city in style? The Christchurch Tram Tours offer a unique insight into the history and sights of our beautiful city. It also stops at a number of other fun attractions along the way – such as the botanic gardens and cathedral junction.
Visit Akaroa
Akaroa is a French colonial settlement located roughly 1.5 hours drive from central Christchurch. Not only is this a beautiful journey of a pleasant day, but the wildlife here is something else!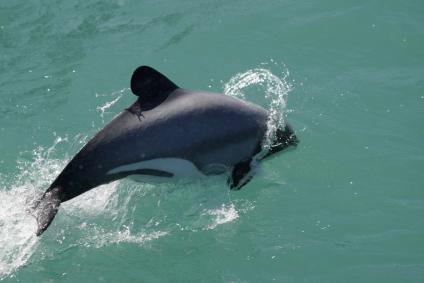 There are a few ways to reach Akaroa. We recommend driving through the famous 2km long Lyttleton tunnel, which connects Christchurch with the Lyttleton Port.
"The village is a bustling, friendly place at the mouth of the Lyttelton Harbour (originally called 'Cook's Mistake'). You can look across the bay to the Banks Peninsula, while Quail Island sits right in the middle of the harbour (once a leper colony, the island makes for a great day trip and there are regular ferry services that dock there.)"
Black Cat Cruises operate ferry services in both Lyttleton and Akaroa. They also host dolphin tours where you can get the chance to swim with Hector's Dolphins.
But that's not the only way to see dolphins in Akaroa. If you would prefer to travel by wind power, Fox II Sailing operate yacht cruises that are guaranteed to encounter these friendly mammals.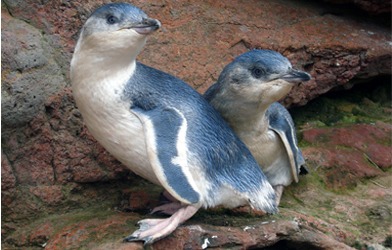 How about a penguin tour? Pohatu Penguins are a family-operated company that take visitors to see penguins and other spectacular wildlife.
If the underwater critters don't float your boat, why not visit an alpaca farm instead? These furry animals are "full of attitude, seriously cute and very, very photogenic".
But that's not all that Akaroa is known for. Okains Bay Museum shares an insightful glimpse into the history of this colonial settlement, and what life was like before Europeans arrived.
For a list of more exciting things to do in Akaroa, check out this article.
Wildlife Reserves
If your children love animals but you don't want to drive all the way to Akaroa, there are plenty of other options closer to home.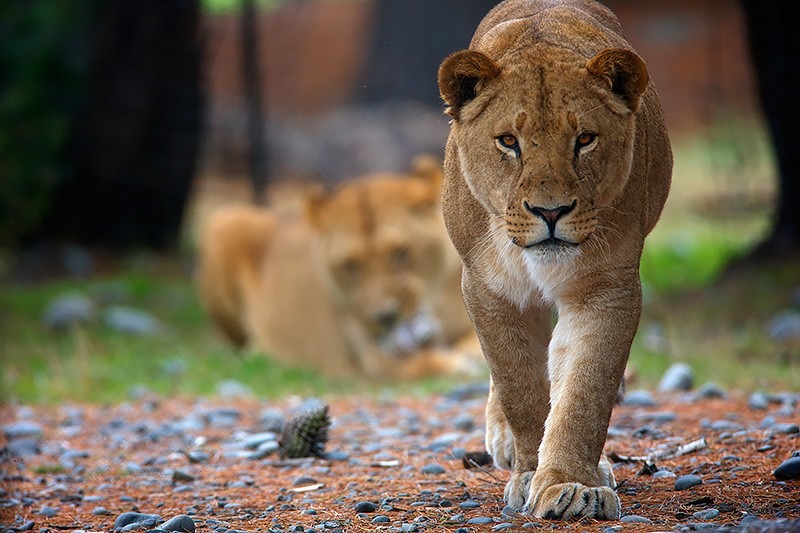 Orana Wildlife Park is New Zealand's only open range zoo – home to gorillas, orangutans, giraffes, rhinos, lions and much more.
That's not the only place in Christchurch where magnificent animals can be found. Willowbank Wildlife Reserve is home to kiwis, weka, gibbons, tuatara, macaws and some of the more common animals such as chickens. For the cost of two family entrance fees, you can get a 12 month annual pass that allows you to visit as many times as you like.
Port Hills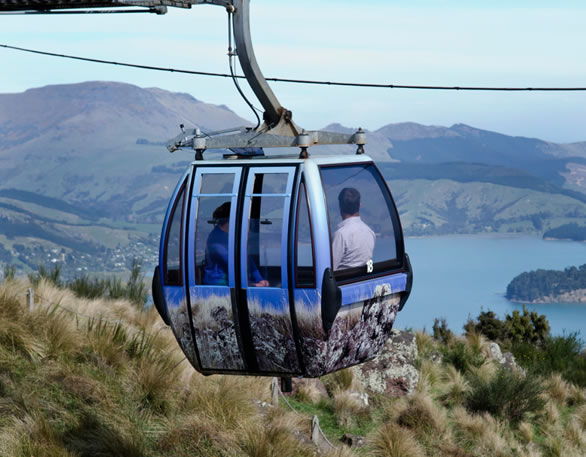 Situated towards the south-east of central Christchurch, the Port Hills are a great place to have a picnic or enjoy one of the many free walking tracks. While you're there, why not take a gondola ride to the top?
Interactive Activities
Why not learn and have fun at the same time? Here are some fun interactive activities to do around Christchurch:
Imagination Station – play with Lego® and create awesome memories (for both young ones and those who are young at heart). Imagination Station is now located in our newest library, Tūranga.
Gap Filler is a award winning urban regeneration social enterprise that makes fun places for people to be entertained. Some of their more popular projects include the Dance-O-Mat and Super Street Arcade
Visit the International Antarctic Centre to learn about the wonders and mysteries of Antarctica.
"Welcome to Antarctica, Christchurch. Breathtakingly cold. Incredibly cool."
Not every school holiday activity needs to involve getting out and about. Christchurch is home to 19 toy libraries that your children can borrow toys from and play with at home. When your young ones are done with the toys, why not visit one of the many playgrounds located around Christchurch? Here is a list of all the playgrounds.
Chipmunks Playland & Cafe combines an epic indoor playground with a cafe for parents to relax in. With facilities in Papanui and Wigram, these safety-oriented fun zones are great for younger children to play with their friends and siblings.
How about a game that the whole family can enjoy? There are a number of great mini golf courses around the city, including Ferrymead Mini Putt, Riccarton Mini Golf and Caddyshack City Indoor Golf Course.
"If your kids love trains and you are in town on a Sunday afternoon, take a drive to Halswell and invest $2 per child for a ride on miniature trains at Halswell Domain. Follow their Facebook page for updates on weather and if the trains are running. The volunteers who run these events also run a model boat sailing day on the second Sunday of every month, weather permitting."
Museums
Step back into the past, explore discoveries from throughout the ages and gain a new understanding of our world at one of the many museums and colonial villages around Christchurch.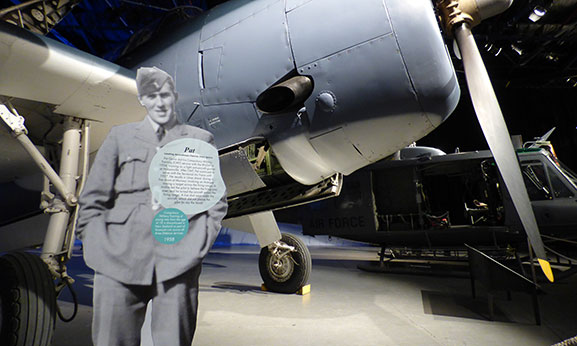 Here's a list of our local museums for you to check out:
Heritage sites:
Physical Activities
If your kids are full of energy, perhaps something a little more physical might be up their alley?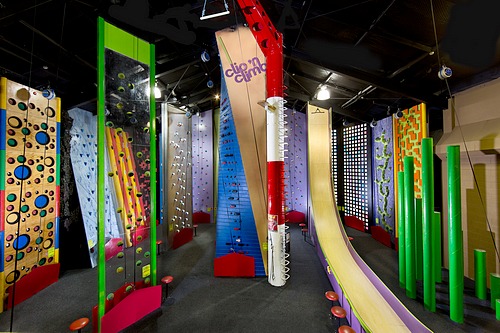 Clip 'n Climb is an exciting new type of indoor rock climbing that was invented here in Christchurch. With 38 different climbs on offer, there is something for every skill level.
Bumper Ball is a wacky alternative to the zorb which involves wearing a giant inflated ball and playing games. Thrilling fun for all ages!
On the topic of bouncing, we have two trampoline parks in Christchurch – Flipout and Mega Air. These are great activities to keep your children occupied on a rainy day.
For the thrill seekers out there, the Adrenaline Forest offers a range of high ropes up in the trees. Or perhaps your family likes moving fast? With two go kart arenas (Supa Karts and Action Karts), and Velocity Karts which has blokart and driftkart tracks, there is plenty to choose from.
If you're keen to combine exercise with the outdoors, horse trekking is a great way to enjoy our surroundings from a completely different perspective. Waimakriver Riding Centre and Arion Riding Center regularly take people on horse tours through the Waimakariri River.
Water-based Activities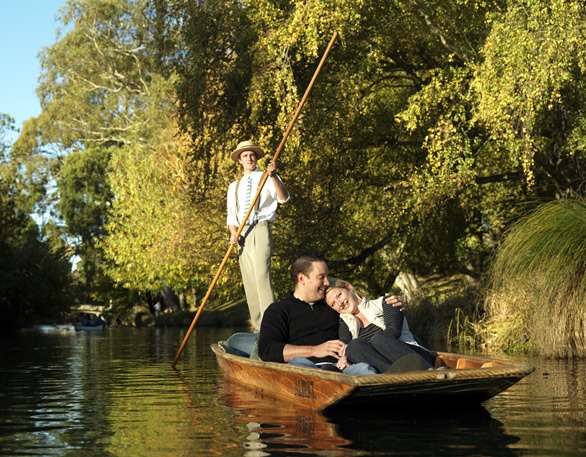 Located on the coast, Christchurch is home to many different water sports and liquid attractions. The most popular of which is arguably Punting on the Avon River, which runs through the city.
"Depart from the historic Antigua Boat Sheds landing where your Punter will guide you quietly past weeping willows, woodlands and the leafy banks of North Hagley Park alongside the Christchurch Botanic Gardens. Or take a Punt ride from Worcester Street Bridge through Christchurch's central city and see the ongoing changes of our city."
Punting is a relaxing and therapeutic way to experience the Avon. But what if your kids struggle to sit still? Another option is to get more hands-on and take a sea kayak tour down the river.
Jellie Park Recreational Reserve provides entertainment for the whole family. This public swimming pool boasts, 3 hydroslides, a diving pool, sauna, steam room, gym, 'beach area', a range of pools for different purposes, and barbeques to cook your food.
If the weather is great, why not visit one of our beautiful beaches? Here is a list of the best beach spots around Christchurch where you can build sandcastles, fly kites and swim (during the summer months).
Relaxation isn't the only water activity on offer here in Christchurch. For those who like to get the adrenaline pumping, white water rafting and jet boating are two thrilling options that you can enjoy as a family!
Make the most out of your time in Christchurch with Hotel 115
If you're planning to visit Christchurch for a family getaway, Hotel115 is well equipped to support your needs. We are located in the central city, in close proximity to many local attractions.
Book directly with us to get the best prices, complimentary spa, sauna and pool access, and free upgrades (depending on availability).
Further reading:
May 2, 2019 by Your friends at Hotel 115