Reading Time:
7
minutes
Located roughly 90 minutes drive northwest of Christchurch, Hanmer Springs is an idyllic inland resort town that offers a range of relaxing and thrilling attractions for all ages. Over the last 150 years, this beautiful township has transformed from a handful of untouched hot springs to an internationally renowned destination.
Most people visit Hanmer Springs to soak in the nutrient-rich mineral waters and rejuvenate their minds. Aside from the obvious allure of being pampered, there are many more activities on offer around the area – both relaxing and otherwise.
In this comprehensive guide, we take a look at the most exciting things to do in Hanmer Springs for all ages and tastes.
Visit the thermal pools and spa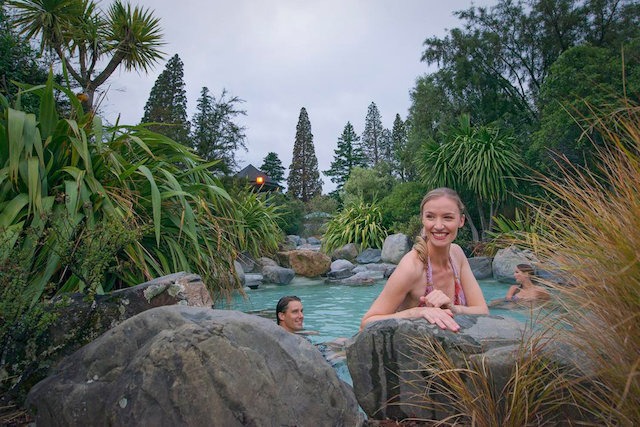 Otherwise known as the ultimate place to unwind, the spa and thermal pools complex in Hanmer Springs offer a range of pools and treatments like no other.
Here are some of the options available for soaking in the hot water:
Geothermal hot pools.

Designer aqua therapy pools for effective muscle relief.

Hexagonal pools for the whole family to enjoy.

Rainbow pools that combine a beach-styled entrance with sheltered native gardens to create a tranquil oasis.

Sulphur pools that are packed with minerals such as sodium, chloride, boron, calcium and carbonates.

Rock pools surrounded by native plants which provide a natural feel.

Private pools – six private thermal pools are available that can fit up to 6 people in each.

Saunas for loosening up tired muscles and invigorating your skin.

Private steam suites for flushing toxins out of your skin and preparing yourself for a luxurious spa treatment.

More information about these pools and saunas can be found

here

.
Perhaps you want to be pampered in true Hanmer style? The spa offers everything from massages, facials and body therapies to hot stone rituals, acupuncture and more. Click here to find out more about the indulgent treatments available at the spa.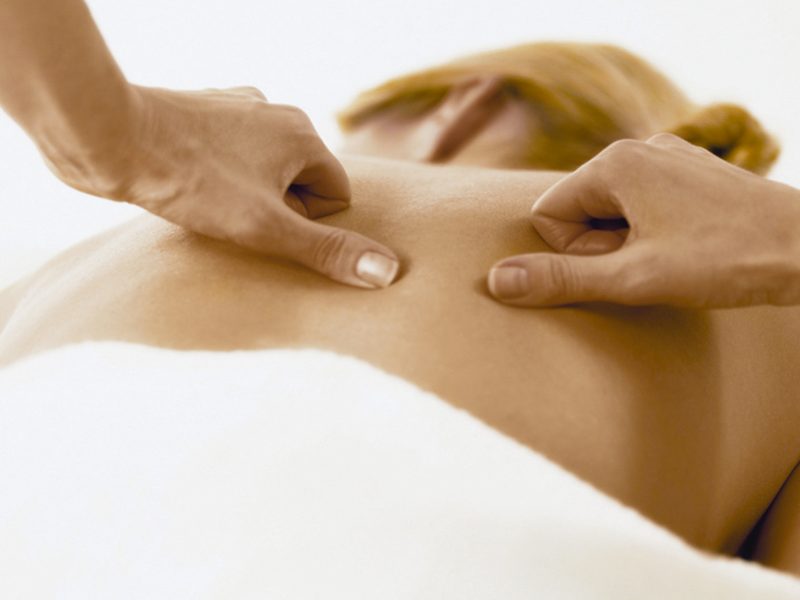 Maybe it's time to indulge your skin in an experience like no other? Located within the spa complex, you will find the Artisan Spa where there are highly trained skincare experts on hand to provide traditional and cutting-edge beauty treatments.
"Artisan Spa is a place where nature and science combine to deliver incredible, tailored treatments with genuine results. From soothing massage to nail art, we adore our craft as much as we love caring for our clients."
This section is a great place to get away and treat yourself to some opulent luxury. But what if you've got little ones to look after?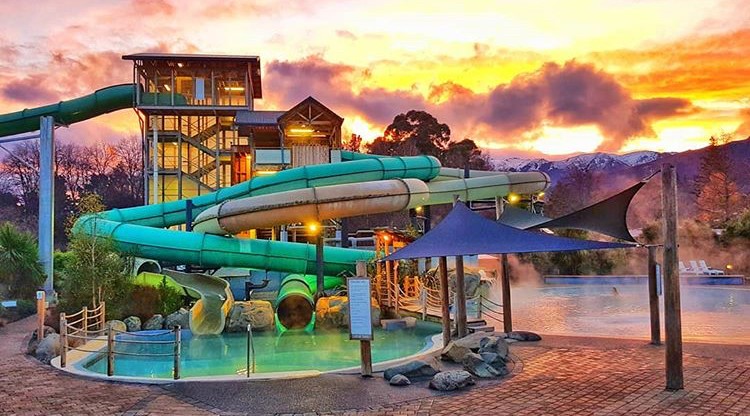 Not to worry, hanmer springs also has an awesome water park for the kids to let off some steam. With a 13.5m hydroslide, superbowl flume, lazy river and freshwater pools for playing in, there's something for everyone here. Find out more about the activities on offer for kids here and here.
Family activities
Now that we've covered the main attraction of Hanmer Springs, let's take a look at what else there is to do around town.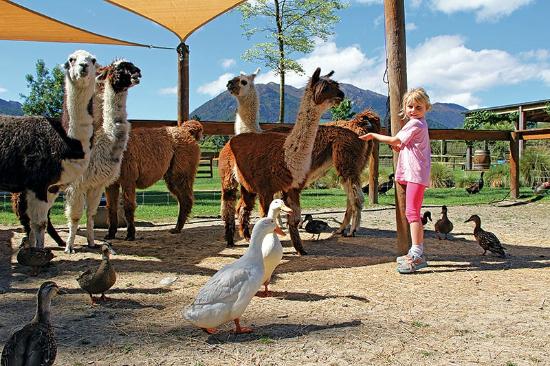 With a range of farm animals and exotic species, this place is sure to keep the young ones entertained. Here, you will find sheep, lambs, goats, pigs, ponies, donkeys, llamas, alpacas, cows, texan longhorn, tibetan yaks, emu, wallabies, water buffalo, deer, ducks, geese and more.
Minigolf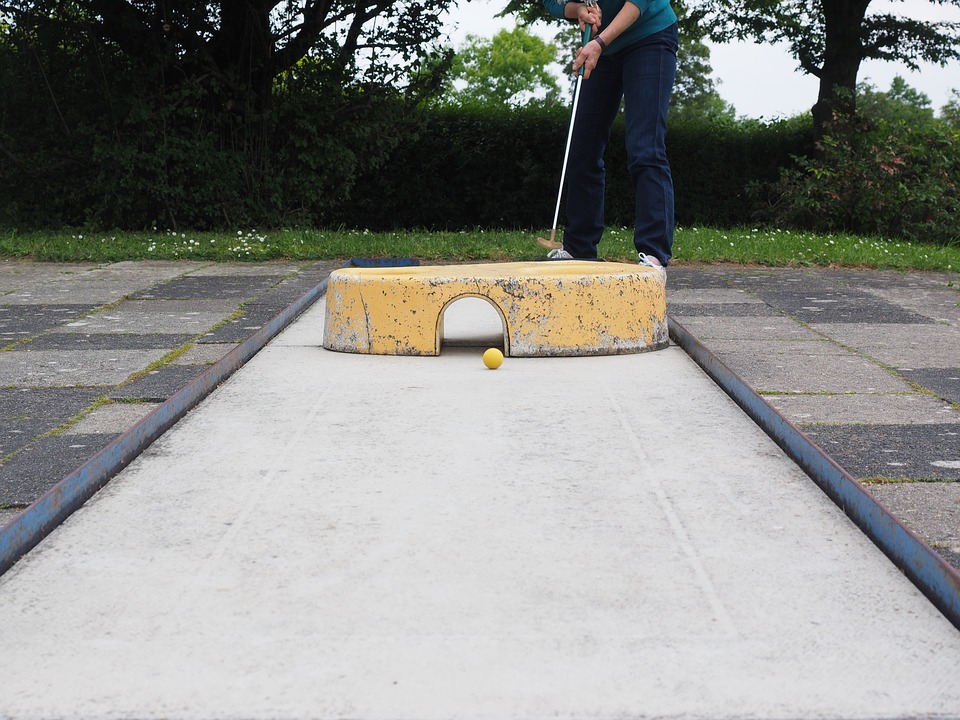 If minigolf is up your alley, then you will be pleased to know that there are a handful of options on offer in Hanmer Springs:
A-Maze-N-Putt

– here, you will find a gold rush themed 18 hole mini-golf course and the Lost Temple Adventure Maze. Great fun for the whole family.

Alpine Crazy Putt

– with a recently renovated course, this track is self-titled

'the ultimate mini golf challenge'

. Once you've finished with the golf clubs, why not head into Village Cruisers and hire a buggy to explore the township?

Hanmer Pitch N Putt

is located on the grounds of the local golf course. This 18 hole green features shots between 27-80 metres long – making it a perfect blend of minigolf and 'full-sized' golf.
Adventure activities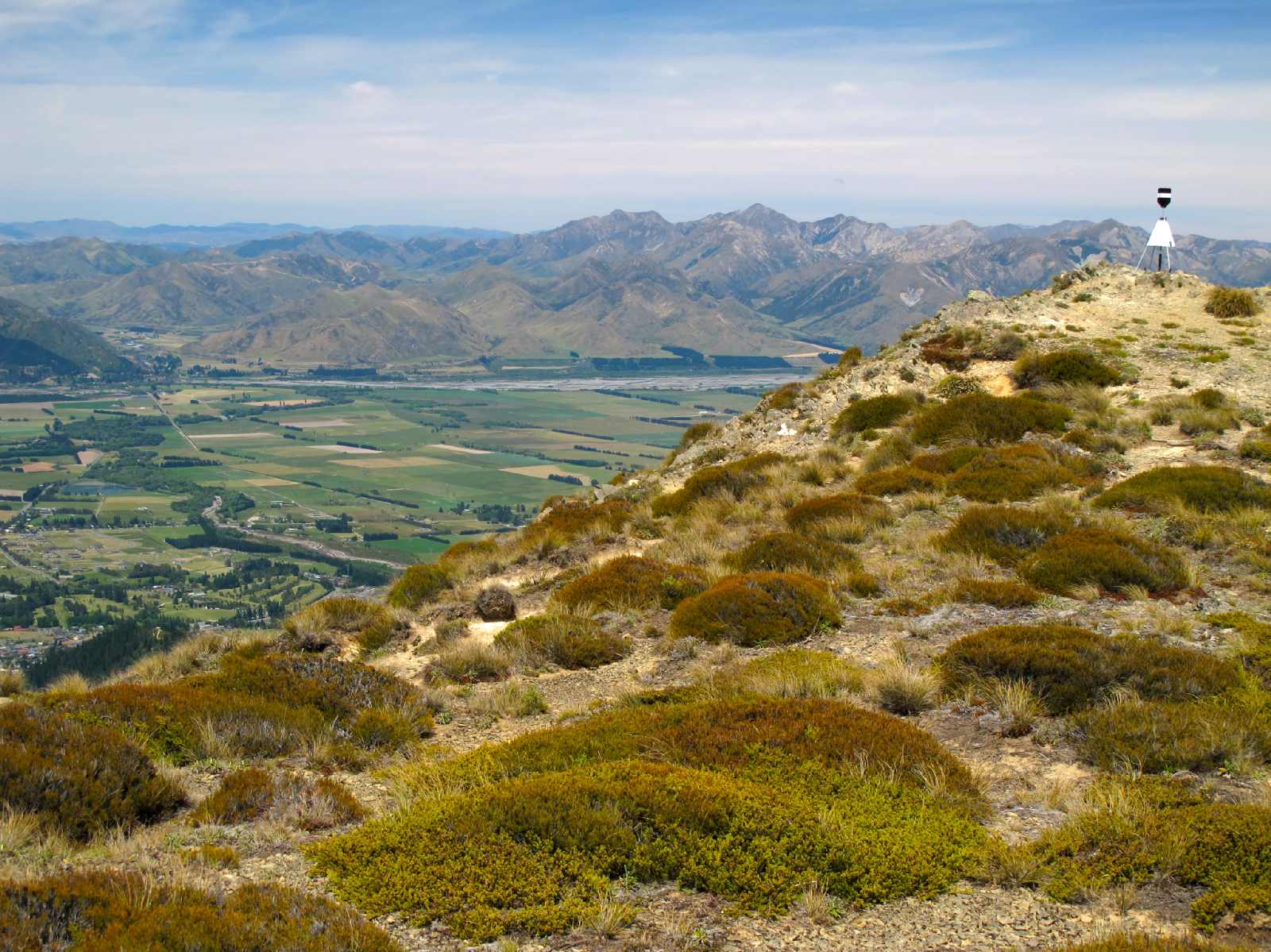 Before cars were widely used, horses were a popular method of getting around. A great way of seeing Hanmer Springs is by horse. Explore the stunning natural surroundings on horseback with a horse trekking tour or roam around town in true Victorian style in a horse-drawn carriage.
The Rainbow Road connects Hanmer Springs with St. Arnauld. Between December 26th and the beginning of May, visitors are able to venture into the backcountry of Rainbow Station to experience another world of natural beauty. This epic adventure is not for the faint-hearted, but those who do make the journey are rewarded with a glimpse into the remote paradise that this area exhibits. More information can be found here.
If exploring by vehicle is your kinda thing, then you might be interested in going on a quad bike tour or offroading in a Polaris Ranger 500 buggy.
Perhaps you're keen to explore at a slower pace? With an abundance of alluring walks and scenic lookouts, there is no shortage of hiking tracks around Hanmer Springs (editor's note: if you're up for a fulfilling challenge, try climbing Mount Isobel. The view is like no other, but just make sure to come prepared).
It is one thing to see the beauty of Hanmer from a mountain top, but why not experience it from the air? If you're prepared to shell out a few extra dollars, the helicopter tours will not disappoint.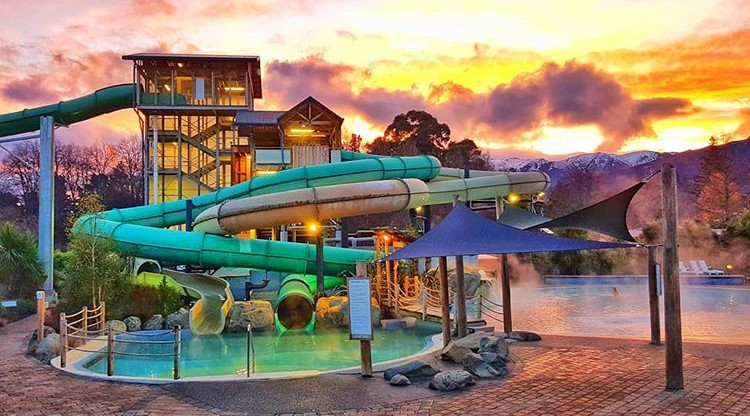 Hanmer Springs has it all – even llama trekking tours. This involves taking groups of llamas on single or multi-day hikes around the surrounding countryside and camping in idyllic spots.
Or maybe you would prefer to explore in a more liquid-manner? Canoeing tours are a great way to discover the surrounds of Hanmer Springs at a leisurely page.
Entertainment for the thrill seekers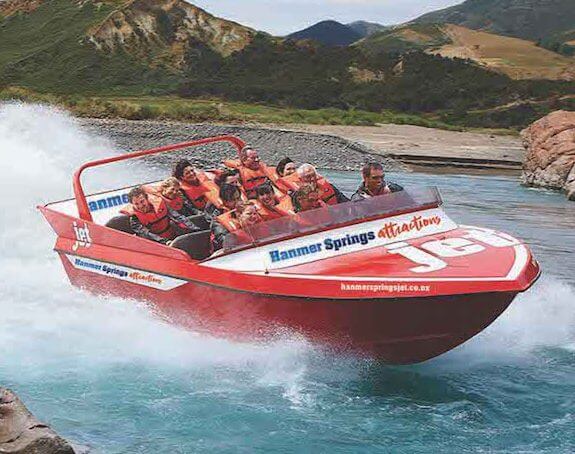 There's nothing quite like the feeling of adrenaline pumping through your veins as you bungy jump into the abyss, zoom down the Waiau River on a jetboat or cascade down fast-moving rapids in a white water raft.
If you happen to be in Hanmer Springs during winter, you might want to zoom down the slopes on skis or a snowboard. The local ski field features 3 tow ropes and a terrain park. Gear hire is available if you need it. One of the best things about this ski field is that it's almost never busy – no more waiting in lines!
Perhaps you would prefer to shoot things instead of flying down slopes? For those who love hunting, clay bird shooting and paintball are available year-round.
Other things to do in Hanmer Springs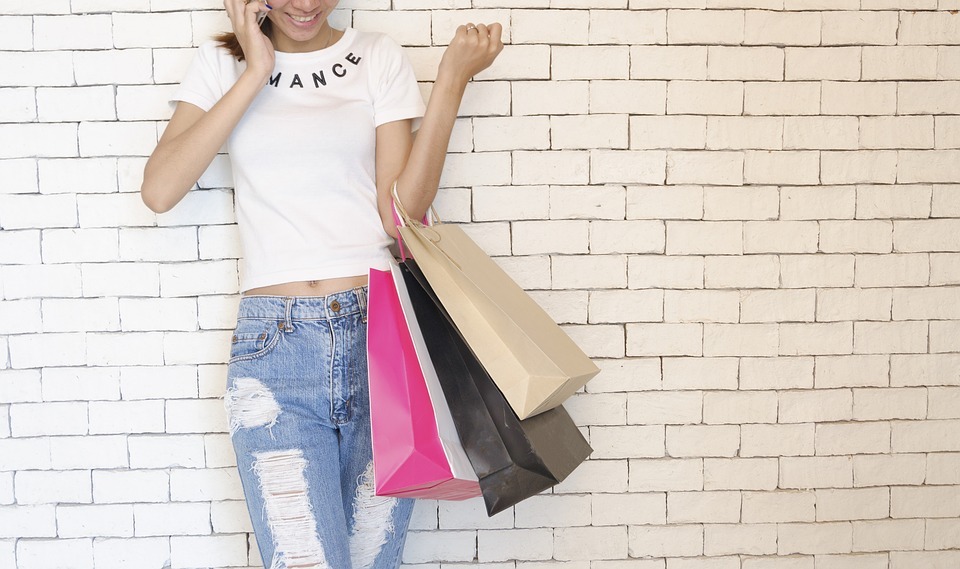 After you've treated your body to a luxurious retreat with spa therapy, how about some retail therapy? The Hanmer Springs township features lots of boutique shops and cool galleries that have intriguing wares for sale.
Check out the markets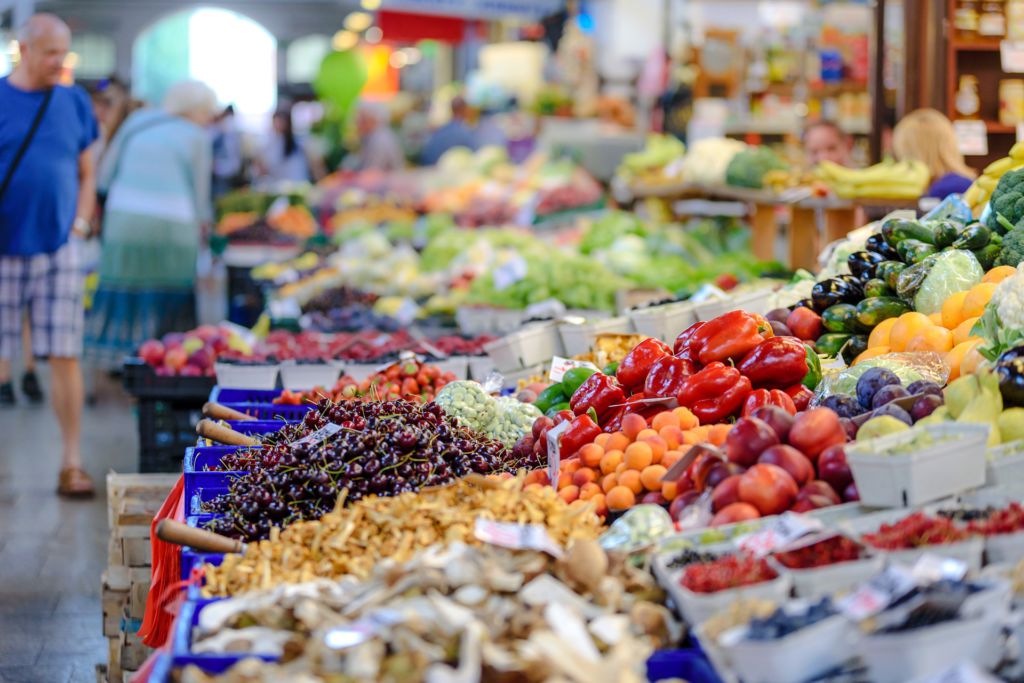 During the summer, there is a weekend market every Saturday where you will find local produce and artisan crafts from around the area.
Enjoy a tasty glass of your favourite drop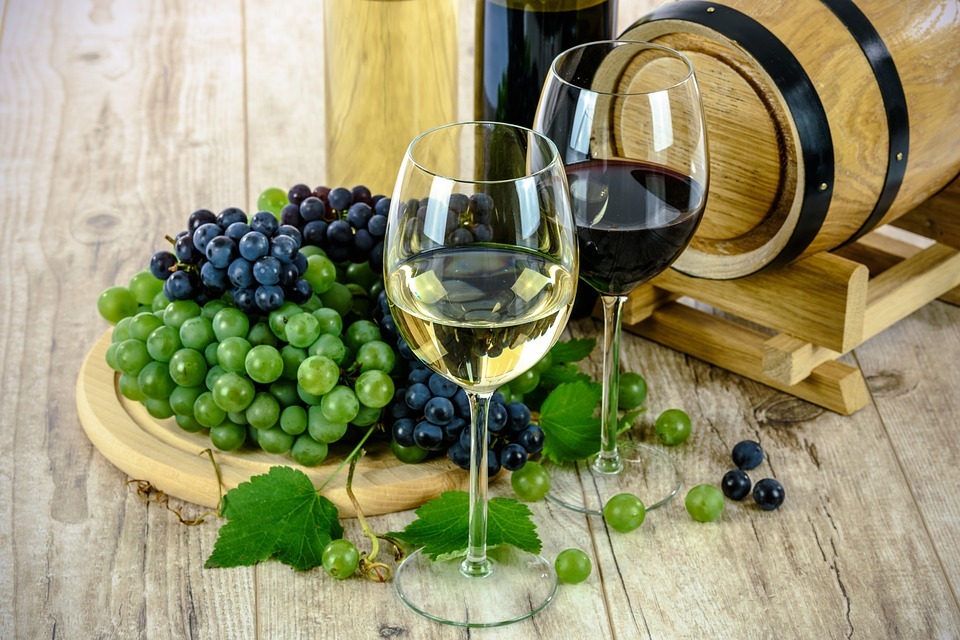 Perhaps you would prefer to taste the region's produce? Waiau River Estate is located 10 minutes out of town, where they make a range of award winning wines and delicious honeys.
Step back in time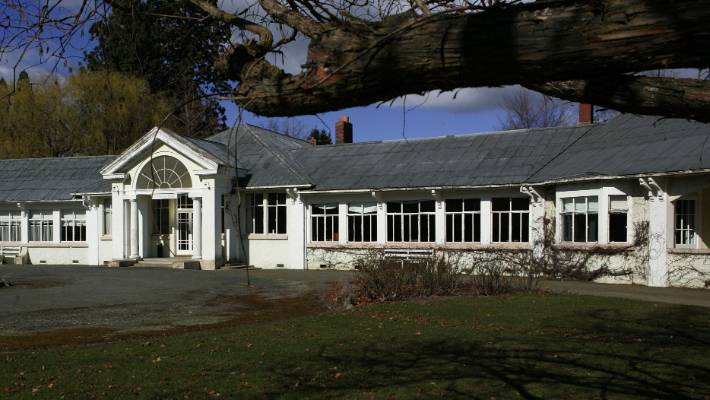 Did you know that injured soldiers were sent to Hanmer Springs during World War 1 to recover from battle? The Queen Mary Hospital is a living history of this era, where you can take a step back into the early 1900s and gain a glimpse into what life was like back then.
Upcoming events
Last but not least, make sure to check out this page for upcoming events around Hanmer Springs – who knows what might be happening when you decide to visit?
Happy travels!
We hope that you've found our 'things to do in Hanmer Springs' guide useful and fascinating. With so many options to choose from, the hardest part is often deciding which activities to enjoy.
For more guides on things to do around Christchurch and the South Island, check out our blog.
Hotel 115 is a boutique hotel located in central Christchurch. We are equipped with modern amenities and friendly staff on hand to help ensure that you enjoy your stay. If you are planning on visiting Christchurch in the near future, please feel free to contact us directly for the best deal on a room.
June 26, 2019 by Your friends at Hotel 115