Reading Time:
9
minutes
Do you find yourself in Christchurch for just one night, wondering 'what is there to do around town?' If so, then look no further. We have gathered together the pearls of entertainment that the garden city has to offer to help you decide what to do. Whether you're looking for a place to get some well-brewed caffeine into the bloodstream, a tasty meal, a vibrant night club to drink, dance and party, or just want to chill out, Christchurch offers it all, folks, and then some!
The best bars and pubs
Christchurch sports a range of bars, from traditional irish taverns and relaxed local inns to swanky cocktail lounges and other upmarket establishments for the more discerning of tastes.
King of Snake
Where East meets West. King of Snake presents a vibrant infusion of flavour, taste, style and tradition. The cocktail bar serves a unique array of artisan drinks, their kitchen produces fresh, lively, delicious food, and the staff know a thing or two about hospitality. With modern bespoke decor and mood lighting, this place is perfect to enjoy a drink or three.
Address: King of Snake, 145 Victoria Street, Christchurch Central, New Zealand
Opening times: Thursday-Saturday: 4pm-11pm; Sunday-Wednesday: 4pm-10pm
Website: www.kingofsnake.co.nz
Phone number: +64 3-365 7363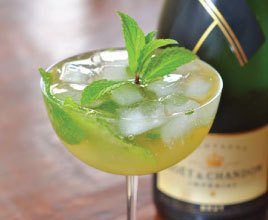 Darkroom
Darkroom was one of the first bars to reopen after the devastating February 2011 earthquake in Christchurch, which caused most venues in the city to close. Darkroom has a large selection of spirits, provides a choice of four ales rotating on hand pump taps, and around 40 local bottled craft beers. This bar also happens to be one of Christchurch's biggest music and entertainment venues, regularly hosting comedy, theatre and music events featuring both local as well as international artists. Be sure to check out their social media pages for more information about upcoming events.
Address: 336 St Asaph St, Christchurch Central, Christchurch 8011,
Opening times: Thursday-Saturday: 7pm to late
Website: www.darkroom.bar
Phone number: +64 3-974 2425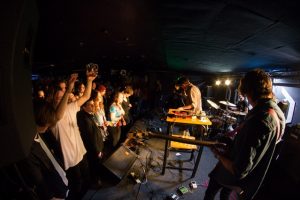 The Last Word
The Last Word is located in Christchurch's iconic Regent Street, on the perimeter of the Isaac Royal Theatre. Esteemed as a quality whiskey and cocktail bar, it is fortunate to still be in its original location after enduring the 2011 earthquake. The Last Word is a classy establishment, catered towards the connoisseur. In fact, they offer in excess of 200 different types of whiskey. So get ready all cocktail lovers and whiskey savants: this is the place for you.
Address: The Last Word, 31 New Regent Street, Christchurch Central, New Zealand
Opening times: Monday-Wednesday: 4pm-midnight; Thursday-Friday: 4pm-late; Saturday: 2pm-2am; Sunday: flexible hours.
Website: www.lastword.co.nz
Phone number: +64 22-094-7445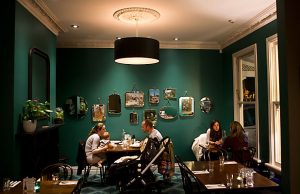 The Dirty Land
Located in Christchurch Central, The Dirty Land is a blend of Victorian decor and contemporary Mexican cuisine. Here, you will find a wide range of imported beers, delicious cocktails and high spirits all around.
"The Dirty Land is Christchurch's home of sophisticated cocktails served in a broody aesthetic of a meticulously-crafted den of cool. We pride ourselves on our personable and professional service, killer cocktails, nuanced wine list and impressive range of luxury French Champagnes and international spirits."
Address: 131 Victoria Street, Christchurch Central, New Zealand
Opening times: Monday-Wednesday: 4pm-midnight; Thursday: 4pm-1am; Friday-Saturday: 4pm-2am; Sunday: 5pm-midnight.
Website: https://thedirtyland.co.nz/
Phone number: +64 3-365-5340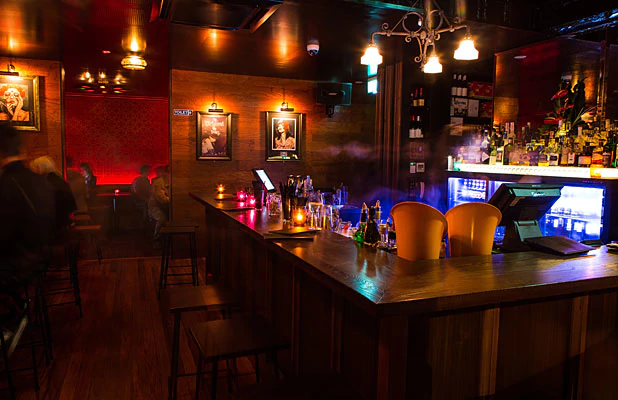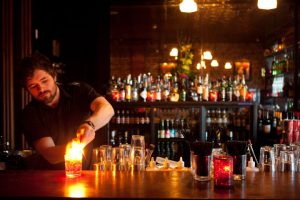 Governors Bay Hotel
If you're after a scenic place to enjoy the sunset, then look no further. With panoramic views over Governors Bay and the Lyttleton harbour, this one is worth setting some time aside to check out. Expect to find a relaxed atmosphere, beautiful historic building and warm hospitality. It is roughly a 30 minute drive from Christchurch CBD.
"The Governors Bay Hotel is one of the oldest, if not one of the most beautiful Hotels in New Zealand. It has been in continuous operation since its establishment in 1870."
Address: 52 Main Road, Governors Bay, Lyttleton
Website: www.governorsbayhotel.co.nz
Phone number: +64 3-329-9433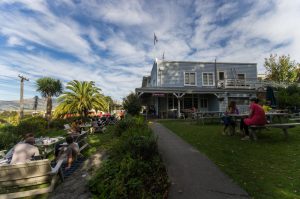 Where to party
Déjà Vu Club
Formerly known as the Cotton Club, Déjà Vu is the ideal place to go to for a night out in Christchurch. Stocked with eleven arcades, nine VIP booths, some of the best local DJs, a range of different shows and events, and of course, their famed customer service, the Déjà Vu Club will certainly meet your expectations if you're looking for a fun and lively night out. So come on over with your crew and lose yourselves in the beat of great music from a state of the art sound system.
Address: 32 Allen Street, Christchurch Central, New Zealand
Opening times: Friday-Saturday: 9pm-3am
Website: www.dejavuclub.co.nz
Telephone: +64 3-421-7638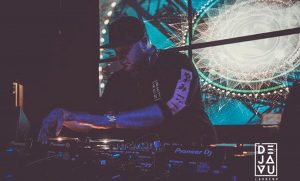 Baretta
Here you will find a modern Italian restaurant combined with a lively bar that often transforms into a booming night club later in the evening. It is not uncommon for this bar to fill to capacity on a Saturday night. Sporting an eclectic mix of traditional and modern elements, Baretta is uniquely designed to cater for the tastes of Christchurch locals and visitors alike.
"From the moment you walk through the door you will feel like you have stepped back to another time and place. From the exquisite interior and moody appearance, to the inviting terracotta paved courtyard – Baretta is our interpretation of a classic Italian trattoria with a Kiwi influence."
Address: 174 St. Asaph Street, Christchurch Central, New Zealand
Opening times: Monday-Tuesday: 4pm-late; Wednesday-Sunday: 11:30am-late
Website: www.baretta.co.nz
Telephone: +64 3-260-2600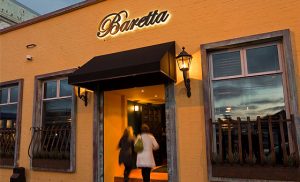 Fox & Ferret
This establishment in Riccarton is a relaxed gastro pub that morphs into a booming party venue from 11pm onwards. You can expect to find live DJs, bands and sporting events here on a Saturday night. If you get hungry, try out their mouthwatering stonegrill and sharing platters – they are divine.
"Proudly serving the best local & international brands including Panhead, Guinness, The Ned, Stella, Emersons, Tanqueray, along with fresh juices, coffees & of course Speights you can be sure there's something to suit you."
Address: 28 Rotherham Street, Riccarton, Christchurch, New Zealand
Opening times: 11am-late daily
Website: www.foxriccarton.co.nz
Telephone: +64 3-348-6677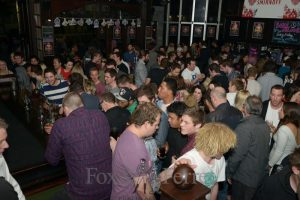 Places to Eat
 Gustav's Kitchen and Wine Bar
If you're interested in delicious food and wine, Gustav's is the place for you. The warm and affable staff will make you feel right at home. Sit on large, comfortable leather chairs and feel free to ask for a taste of any wine you're not familiar with. The food here is excellent; the walnut salad, schnitzel and desserts come highly recommended, as does the beer. Based in the Tannery building, Gustav's is located amongst quality shops that cater to the more discerning of tastes.
Address: 3 Garlands Rd, Woolston, Christchurch 8023, New Zealand
Opening times: 11am-2am
Website: https://thetannery.co.nz/home/gustavs/
Telephone:  +64 3-389 5544
Twenty-Seven Steps
This is fine dining at its best. A beautiful restaurant in the heart of Regent Street, Twenty-seven steps offers a small menu, but every item is worth its weight in gold (though you get to have it for a lot less!). The venison is stunning; the beef fillet melts in your mouth, and the drinks are as good as you will find anywhere else in the world. This place is remarkable for its consistency in maintaining very high standards.
"We set up our restaurant in the style that we like to eat – hearty, flavoursome meals, created from well sourced ingredients, that don't need explaining."
Address: 16 New Regent Street, Christchurch 8011
Opening times: 5pm-12am daily
Website: www.twentysevensteps.co.nz
Telephone: +64 3-366 2727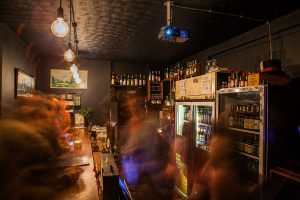 Dux Dine
Another restaurant with great customer service that consistently dishes out quality food, Dux Dine is perhaps most highly recommended for those who are partial to vegetarian and seafood. The spanakopita, pizzas, and desserts are particularly delicious. However, be advised: make sure to make a booking before you go here. It's usually quite busy, and there can be difficulties in securing seats.
"Our menus reflect our desire to serve guests meals to nourish, sustain, and excite with food that enriches our bodies, minds and souls.The Dux is proud of its strong relationships with local suppliers, growers and artisan producers, many forged over more than 30 years of Dux de Lux history.
Address: 28 Riccarton Road, Riccarton, Christchurch, New Zealand
Opening times: 9am-9pm daily
Website: www.duxdine.co.nz 
Telephone: +64 3-348 1436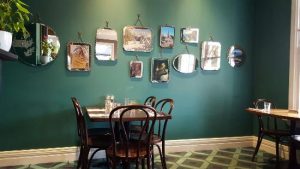 Pescatore
Literally translating to 'fisherman', Pescatore is an elegant Italian restaurant that brings a particular focus towards seafood in their fine dishes. This elegant yet modern space enjoys sweeping views over Hagley Park and the Avon River. Come here to indulge your culinary senses on the work of famed Chef de Cuisine, Ryan Henley.
"This passionate team, who have gained outstanding recognition, match a local, seasonally influenced and sustainably sourced ingredient-driven menu with professional and friendly service. Pescatore, Christchurch's original seafood dining experience.
Address: 50 Park Terrace, Christchurch Central, New Zealand
Opening times: 6pm-10:30pm Tuesday-Saturday
Website: https://www.thegeorge.com/dine/pescatore
Telephone: +64 3-371-0257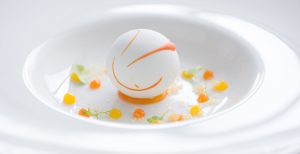 Fiddlesticks Restaurant and Bar
Here, you will find a sophisticated yet relaxed atmosphere, situated in the heart of the arts precinct. Their menu consists of a range of mouth-watering dishes such as salmon gravlax, corned beef croquette and Canterbury lamb shoulder.
"Fabulous environment! Fantastic food! Warm and friendly services! Make us feel like being home even though it's our first time visiting! We love this place!"
Address: Corner of Worcester Boulevard and Montreal Street, Christchurch Central, New Zealand
Opening times: Monday-Friday: 8am-late; Saturday, Sunday and Public Holidays: 9am-late
Website: www.fiddlesticksbar.co.nz
Telephone: +64 3-365-0533

Where to chill & be cultured
The Caffeine Laboratory
Although it closes in the afternoon, the Caffeine Laboratory makes it to our list because it's simply that good. It is, as the name suggests, a great place to top up on your daily dose of caffeine. And the breakfast here is simply incredible. The poached eggs, chipotle bacon and blood pudding are to die for. If your pallet enjoys a little spice, the burger is a great choice.
"This is a wonderful choice for real quality cafe food, we had breakfast here on three consecutive days and had a terrific meal each time. The staff were great, the food was delicious, the coffee wasn't bad either!"
Address: 1 New Regent Street, Christchurch Central, New Zealand
Opening hours: Monday-Friday: 7am-3pm. Saturday & Sunday: 8am-3pm
Website: www.caffeinelab.co.nz
Telephone: +64 21-104-9498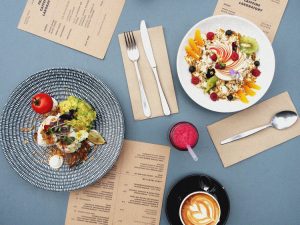 Addington Coffee Co-Op
Not only does the coffee taste great here, but this cafe and roastery is dedicated to helping others. When you drink coffee, buy some merchandise, or enjoy a tasty bite to eat, 70% of the profits go towards worthy causes. The owners of Addington Coffee Co-Op are active supporters of social enterprises around the world, and use the power of trade to help people in developing countries make a living for their families. This philosophy reflects in the products and service that you find here.
"Great atmosphere. You need to be early at lunch times or book a table as it is busy, but still great service"
Address: 297 Lincoln Road, Addington, Christchurch, New Zealand=
Opening hours: Monday-Friday: 7:30am-4pm; Saturday-Sunday: 8am-4pm
Website: www.addingtoncoffee.org.nz
Telephone: +64 3-943-1662
C1 Espresso
This is our most highly recommended cafe in Christchurch, and believe me, we've looked. Not only does everything on the menu taste great, caffeine and food alike, but the food is moved around in pneumatic tubes, adding a unique and fascinating character to the establishment. The breakfast burrito and sliders are crowd favourites. The current owners share a passion for outstanding service and have done a great job since 1996, when they restored the cafe, after their original premises had collapsed during earlier Canterbury earthquakes.
"Great place, unbelievable coffee, really quirky place with great friendly service and an interesting menu. Highly recommended to anyone visiting Christchurch."
Address: 185 High St, Christchurch Central, Christchurch 8142, New Zealand
Opening hours: 7am-10pm daily
Website: www.c1espresso.co.nz
Telephone: +64 3-379 1917
Where to stay
Hotel 115
With Cathedral square a stone's throw away, and the tram passing by its front door, Hotel 115 is a character-filled hotel in a great location. Independently owned, and fashioned after the boutique style hotels that one finds in major European cities, it is located in the heart of Christchurch, making it a great central location in which to base your stay. The hotel's thirty-seven rooms are all different in size and character, but they all blend classical luxury with the modern setting.
Smaller in size, Hotel 115 is not impersonal like many larger hotels, offering instead a homely and welcoming vibe. There are four accommodation options on offer, tailored to suit both business and leisure travellers. Too tired for the outdoors? Enjoy a massage and facial in the therapy room, and spend a comfy night in.
Address: 115 Worcester Street, Christchurch Central, New Zealand
Website: www.hotel115.co.nz
Telephone: +64 3-928 2434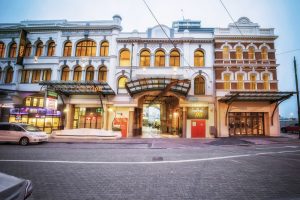 And there you have it – our carefully prepared list of venues for you to explore on your next visit to Christchurch. If you're in Christchurch for just a single night, or for a limited time only, any one of these venues will provide you with ample entertainment. The friendly faces across the garden city are bound to make you feel welcome, and you will definitely find something that is suited to your proclivities and interests.
So come and let your hair down and get ready to have a load of fun!
October 2, 2018 by Your friends at Hotel 115