Reading Time:
4
minutes
Location: 165 Racecourse Rd, Broomfield, Christchurch 8042
Opening hours: Sundays 9am-2pm
Website: www.riccartonmarket.co.nz
Facebook page: https://www.facebook.com/riccartonsundaymarket/
Phone: +64 3 339 0011
Email: [email protected]
The Riccarton Sunday Markets are the biggest open air markets in New Zealand and only a short distance from Hotel 115. It has been described as part flea market, part farmer's market, part craft fair and a great family experience. They are a wonderful example of the local culture and an important destination for every visitor to Christchurch.
Each Sunday except for Easter Sunday there is a large market held at Riccarton Racecourse. Over 250 stallholders attend, offering a wide variety of goods that represent an insight to life in New Zealand. The items for sale include many categories of goods including antiques, collectibles, local handmade crafts, fresh fruit, second hand goods, locally produced food furniture, clothing, plants, beverages and bargains. It is open from 9 am to 2 pm and operates regardless of the weather.
The markets are one of the major tourist attractions in Christchurch and every Sunday over 10,000 people visit to browse the many attractions. Visitors take the opportunity to relax in the food court and have a leisurely lunch. There is plenty of music performed by local artistes with street entertainers and buskers scattered throughout the market – which tends to attract jovial crowds. Children's entertainment (including bungy jumping) is featured near the food court.   
When visiting the market, it is important to keep in mind that the weekly event is based on giving back to the community. All profits from the enterprise are returned to the community through the local Riccarton Rotary Club. Since it started, they have given over $3,000,000 to community endeavours. An undertaking such as this makes a significant contribution to the business and commercial life of Christchurch, along with supporting worthwhile causes.
History
The market was established in 1988 by the Riccarton Rotary Club in the Riccarton Mall car park (now called Westfield Mall) as a fundraiser. In the early stages, it began as a boot sale and products were donated or collected by volunteers. They sold these goods from the back of a trailer in the carpark with the proceeds going to local charities. In the next four years, a cluster of about 30 stalls had grown up around the trailer and it started becoming a local attraction.
Thanks to increased popularity, the market outgrew the mall car park and transferred to The Bush Inn carpark and continued to expand until 1994 when it moved again to the grounds of Riccarton High School. By this time, there were almost 200 stalls – so Rotary decided to appoint a full time market manager.
From here, the market has moved from strength to strength, becoming ingrained as a prominent part of the Riccarton community and eventually shifting premises once again to the Racecourse grounds where it is now located.
Riccarton Rotary Club
"Rotary is where neighbors, friends, and problem-solvers share ideas, join leaders, and take action to create lasting change."
They are a group of dedicated local volunteers who share a passion for community service and friendship. As members of Rotary international, the Riccarton chapter represents part of a worldwide network of leaders who devote their time and talent to tackle the world's most pressing humanitarian challenges. Rotary connects 1.2 million members from more than 200 countries and geographical areas. Their work impacts lives at both the local and international levels.
How to get to the market
By car: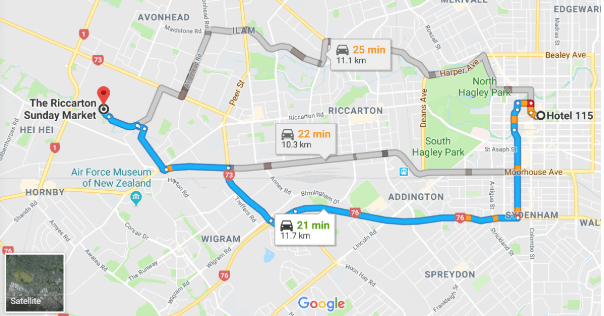 When you stay at Hotel 115, The Riccarton Market is 11.7 kms from your door and easy to find at 165 Racecourse Road. Depending on traffic, it should take you 15 to 20 minutes to drive there. Car parking is free.
Click here to learn more about the best car rental options in Christchurch.
By bus:
Take the number 83 bus from Christchurch Central and get off at Racecourse Hotel. The Sunday market is a short walk from here.
Click here for more information about the Christchurch bus maps and timetables.
Reviews of the 
Riccarton Markets
"As well as it being a local market with veggies plants and flowers there is a lot of locally made souvenirs and hand crafts to purchase. Lots and lots of food trucks/stands and there was live music when we there on Sunday. Loads of free parking and there is an ATM machine there if you run out of cash, although there was a line! Allow 1.5 hours here or longer if you're a true shopper, lovely atmosphere here too!"
"A lot of stalls. Heaps of parking. A lot of stuff that unique that you cannot find them anywhere in the rest of New Zealand. We really love the band who perform at the market. They are a talented band and the choice is a good vibe. Recommended grabbing some food from the market then sit and relax with the band."
"Lots to see, good food – great Spanish tortillas, great green space in the middle to listen to good music. Lots to buy!! Plenty of parking. Great art print stall."
Have you been to the Riccarton Markets?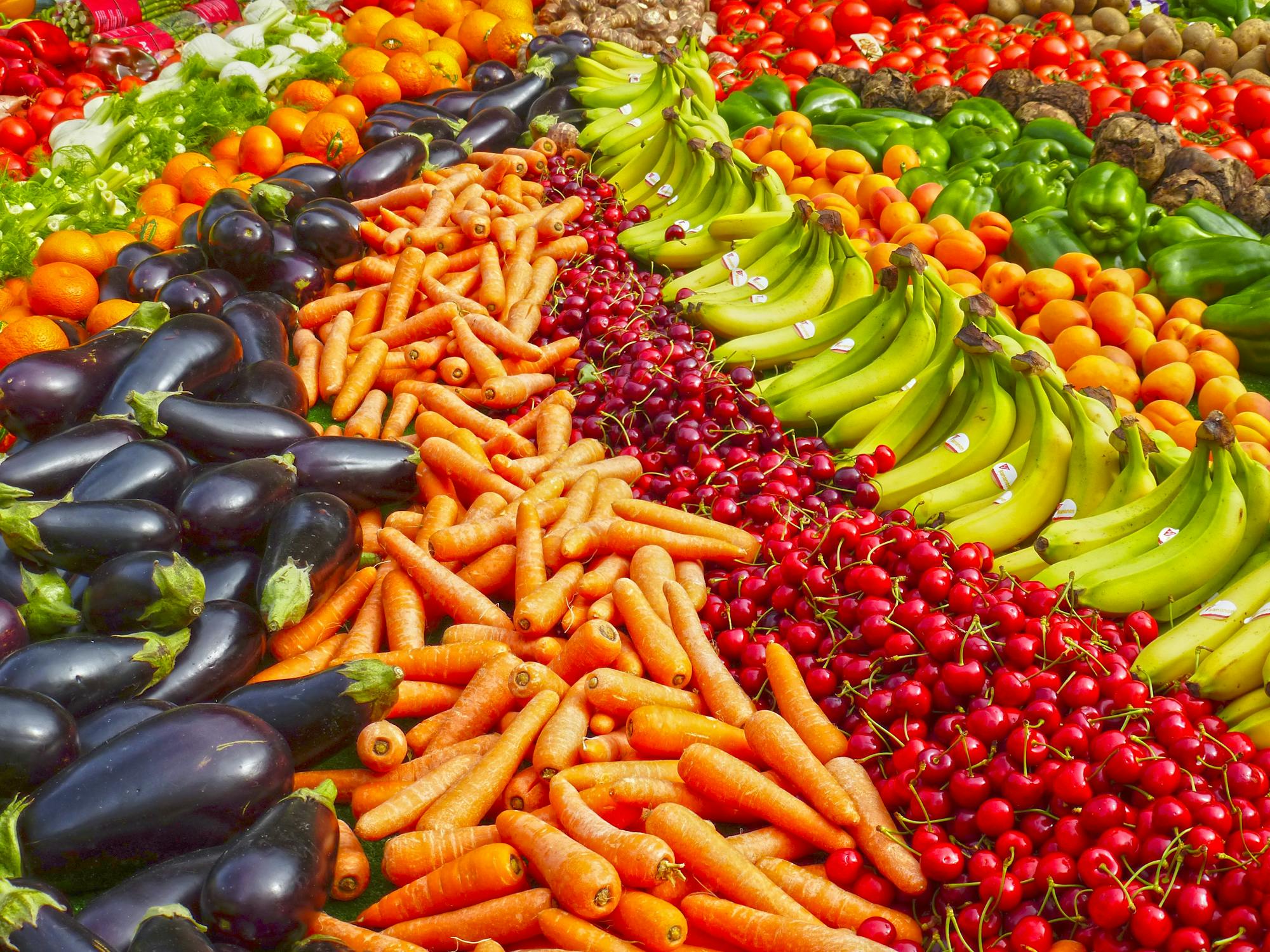 If you're reading this article, and have some insights to share about the Sunday markets, please feel free to share your experience in the comments below.
For more information about fascinating attractions and things to do around Christchurch, check out our blog.
Hotel115 is an independently owned and operated contemporary boutique hotel located in the heart of Christchurch, New Zealand. We stand out from the larger hotel brands by providing guests with a feeling of quality, simplicity and kindness with each visit.
April 4, 2019 by Your friends at Hotel 115