Reading Time:
6
minutes
Located near some of the world's most beautiful natural landscapes: the dramatic snow-capped peaks of Mount Cook National Park, the spectacular scenic drive of Arthur's Pass in the Southern Alps or wildlife spotting in Akaroa. But if you've got to work, you've got to work. The city always has been a great travel destination for those wanting to combine business with pleasure. Even though most buildings in the centre of the biggest city on South Island collapsed after the 2011 earthquake, business didn't. Especially construction jobs have been soaring since 2011. Up to this day, Christchurch is still recovering from these major earthquakes, meaning that the central business district is still undergoing a major rebuild. However, all areas are accessible and the rest of the city and region are back on the business market since it still is a major gateway to the rest of South Island. If you need to hit the road for your job and travel to Christchurch, New Zealand, this travellers guide will help you on your way.
The Airport
Christchurch International Airport (code IATA, CHC, ICAO, NZCH) is the main airport that serves Christchurch. It also is a major transit airport for international as well as domestic flights. There are daily domestic flights towards most New Zealand airports, including direct flights towards and from Auckland (1h 25min), Wellington (50 min)and Queenstown (55min).
Christchurch is served internationally as well from most parts of the world. Emirates, Jetstar Airways, Air New Zealand and Virgin Australia are amongst the biggest airlines that have flights to Christchurch from major world cities. Melbourne (3h 20 min)and Sydney (3h 5 min) are the closest ones having direct flights to New Zealand but even Dubai (18h30 min), Vancouver (17h 10 min), Los Angeles (15h 55 min), Beijing (15h 20 min), Singapore(9h 45 min) and Bangkok (13h)offer good connecting flights, often with a stop-over in Australia.
Air New Zealand, Qantas, Emirates and Singapore airlines have lounges available for their passengers while waiting in the domestic or international terminal halls.
The airport has a free bus service to transport yourself in different areas of the airport. The Airport Hopper departs from EconoPark every 15 minutes. There is free wifi in the airport as well.
From the airport, there is a regular bus service connecting to the city center. The journey takes about 20 – 30 minutes and costs $8 dollars when paying in cash. Taxis are in front of the terminal and will charge you 45 dollar to get you to the center of Christchurch.
If you are planning on some traveling across Canterbury, your best option may well be to rent a car instead. All of New Zealand's major rental car companies are located in the international arriving hall, close to the domestic baggage reclaim. They provide vehicles booked in advance and on the spot. Those rental companies are Avis New Zealand, Europcar, Hertz, Thrifty, Ezi Car Rental and Budget New Zealand.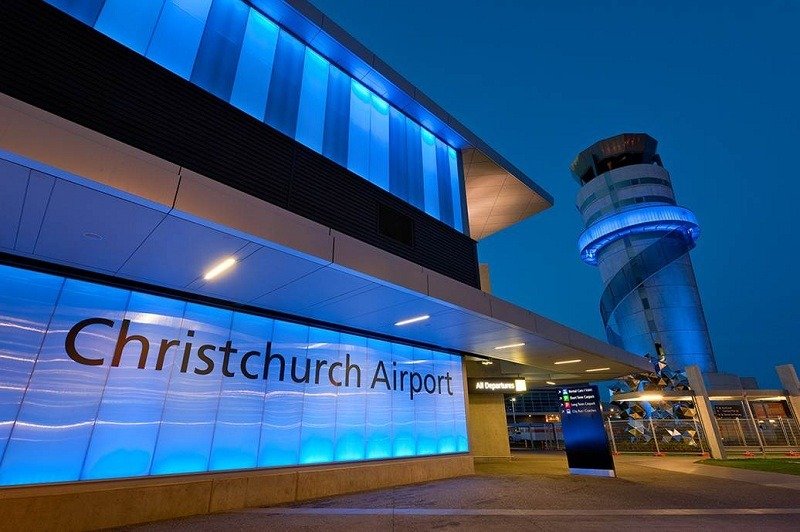 Visa, Insurance, and Currency
Bear in mind that you might need a visa for business travel when coming to New Zealand. In most cases, you can come to New Zealand for business for up to three months in one year. You can check your visa requirements at the Immigration New Zealand website.
If you travel to New Zealand it's advisable to have a travel Insurance that covers medical expenses when in the case of hospitalization. Alternatively ACC will cover your emergency care, you can find out more information here. When you rent a car, opt to add the car insurance as well.
New Zealand's unit of currency is the dollar (NZ$). The exchange rate varies between $0.60-$0.70 NZD to $1 USD, check here for the latest FX price. For payments, you can use all major debit and credit cards, with Visa and Mastercard being accepted almost anywhere.
Bitcoin and other cryptocurrencies are widely used in New Zealand. You can buy or sell Bitcoin from local brokers Cryptosaver online or through psychical ATM's around the country.
Getting around
When it comes to traveling around Christchurch, most travelers opt to cycle since it's mostly flat. However, there are public bus services covering the whole city. The standard fare is $3.50 or $2.50 if you pay with a Metrocard. This card costs $10 and has to be charged with a multiple of 10 to work. The Metrocard can be purchased at several locations in the city, including most libraries. If you choose to navigate the city with your own rental car, you'll find it quite easy due to the grid layout.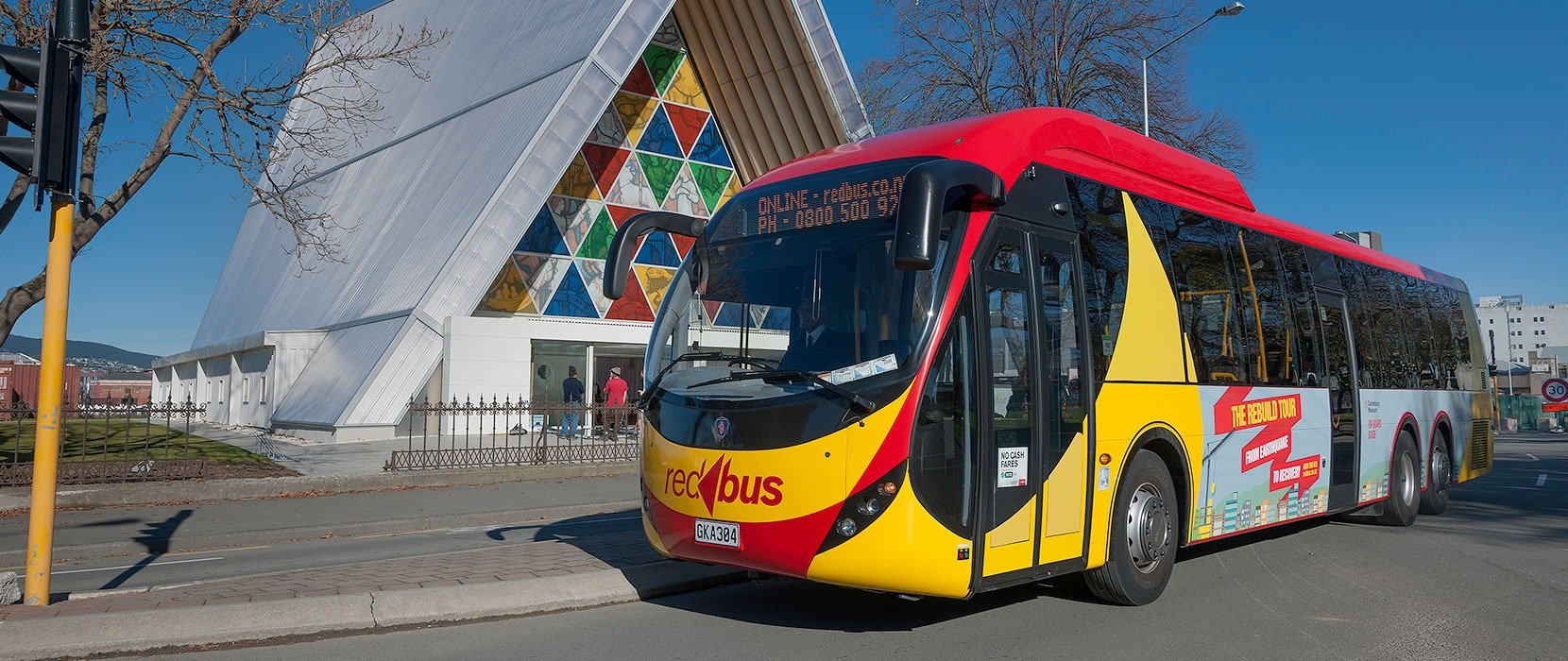 Where to eat?
Christchurch has a restaurant culture suitable for business lunches as well as casual dining. One of the very best restaurants in the city is St Germain. As you can guess, St Germain is inspired by French cuisine, despite offering local ingredients such as scallops and duck breast. Just make sure you try the creamy, blue cheese gratin.
Nobanno is a gastronomic treat, serving traditional Bengal dishes. Their specialties include fresh seafood. This award-winning restaurant knows how to combine fresh ingredients and exotic flavors. Worth the try is the Bhaja dish, consisting of deep-fried prawns smothered in a specially prepared chickpea batter.
The BASE Woodfired pizza is more casual option for a lunch as it serves mainly pizzas. This family business is located in Cashel Street at Re:Start Mall and was started after the 2011 earthquake. Due to power loss they had to cook on wood fire ovens for a while and the idea was born. The restaurant basically is a custom fitted shipping container, like most business at Re:Start Mall. However, the vibrant atmosphere here adds to the Italian style.
Accommodation
During your stay in Christchurch, New Zealand, you will need a place to stay. Hotel 115 is a boutique hotel located in the heart of the city. While bringing the style of boutique hotels of major cities such as London or Paris, the luxury comfort is perfectly suited for business travelers. It is not only a great location giving the best possibilities to explore the city, but also offers the perfect accommodation for travelers attending events and conferences. Hotel 115 also offers package activities such as Kaikoura tours, Christchurch Grand tours and Lord of the Rings tours. Perfect for those who want to combine their business trip with leisure activities.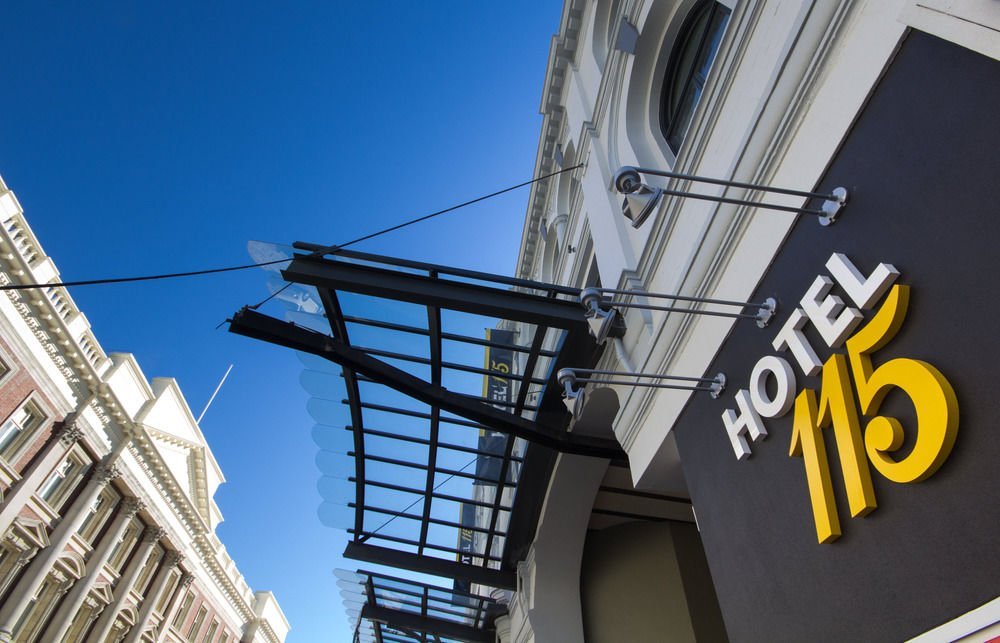 Emergency services
Violent crimes are extremely rare in Christchurch, New Zealand, but as with any major city, it is advisable to avoid dark alleys and remote neighborhoods. Especially on Friday and Saturday evening when high levels of intoxication can tend to go towards aggression and confrontation. If you would be in this kind of situation, go to a populated area and in doubt, call the police (dial 111).
Christchurch is situated in an earthquake-prone area with the last major ones being in 2010 and 2011. Make sure you are well informed on what to do in case of an earthquake and have proper insurance when traveling to New Zealand.
Culture shot
If you still have some time left in your busy working schedule, you can use it to explore Christchurch and have a cultural element in your trip. Explore the crumbling streets in the center of Christchurch on foot and see the recent history of Christchurch with your own eyes. One of the last symbolic building in the center reminding of the 2011 earthquake is the Christ Church Cathedral, which was almost completely destroyed. The Cardboard Cathedral on Hereford Street has been a Transitional cathedral ever since. Close to the Cardboard Cathedral you will find the 183 chairs, a monument to commemorate the victims of the natural disaster that shook the grounds of the city.
A happier note on your tour in Christchurch is a visit to Re:Start, a colorful labyrinth of ship containers put together shortly after the earthquake to bring back the commercial life in the city. There are book shops, boutique stores and grocery stores in this area. In the evening, this section of the city is even more vibrant than in daytime when restaurants, bars, and Japanese noodle bars shift the action.

However, if you are looking for a casual evening out after a hard day of work, try the Blue Smoke bar. They have regular gigs with artists from New Zealand as well as international performing at their best. Meanwhile, you can enjoy one of a wide array of beers. On Lincoln Road, Morrell and Co promote 'cold beer, hot food and good times' and they ain't lying. Their specialty is meatballs and you can choose which ones (beef, lamb, chicken or vegetarian) to combine with which sauce.
If you would happen to have a day off and have a car at your disposal, you can go on a mini road trip. The surroundings of Christchurch, New Zealand work like a magnet for travelers.  The coastal city of Akaroa is one of the best places to spot wildlife while Mount Cook national park is a great place for hiking or have some sublime photographic spots. If you like wine, try Waipara Valley, where you can join a wine tour and relax in one of the thermal spas afterward.
January 24, 2018 by Your friends at Hotel 115